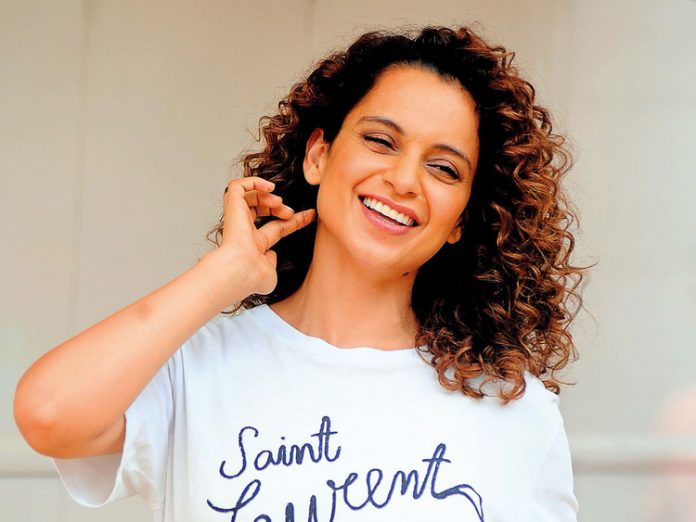 A Mumbai civil court has rejected actor Kangana Ranaut's petition for interim restraint on the Brihanmumbai Municipal Corporation's orders to demolish modifications at her residence at Khar and said the actor's house was renovated in violation of the sanctioned plan by clubbing three flats together into one unit and converting a floor space index-free area into habitable space as per her convenience.
"I find that the plaintiff (Ranaut) being an owner of three flats converted these three units into one unit," said judge LS Chavan on December 17.
"She has covered the sunk area, duct area, common passage as per her own convenience and included FSI-free into habitable area. These are the grave violation of the sanctioned plan for which the permission of the Competent Authority is required," the judge said.
The court's orders were released to the media on December 28.
The BMC under section 53(1) of the MRTP Act and three other orders passed by the Competent Officer of H/West ward, in May, September and December in 2018, had ordered the removal of alterations at Kangana's house on the fifth floor of the Orchid Breeze building at Khar West. The BMC order sought to restore the three flats- converted into one – to their original condition.
Kangana had challenged the corporation's order in the city civil court at Dindoshi and filed a plea for interim injunction against BMC.
While the actor's counsel Rizwan Siddiquee argued that the orders of the BMC did not specify the exact nature of the alleged unauthorised construction in her residence, corporation lawyer Dharmesh Vyas said that before the orders were passed, a civic-sub engineer had surveyed the property and pointed out eight violations.
Pointing out a major violation, he said while the building was open from all four sides as there are no fire ducts, the actor has covered these sides, endangering the lives of other residents in the event of a fire incident.