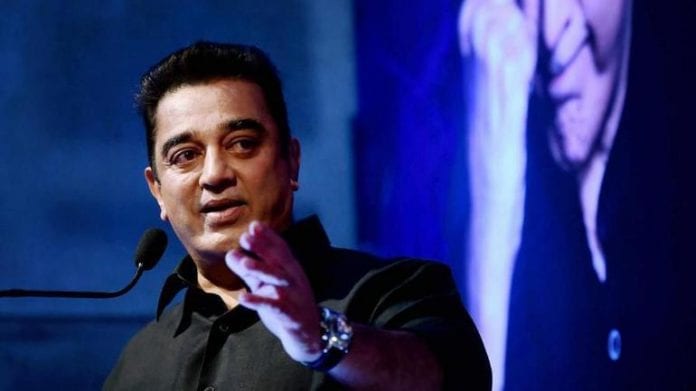 Makkal Needhi Maiam (MNM), the political party of actor-turned-politician Kamal Haasan filed a petition in the Supreme Court against Citizenship Amendment Act on Monday (December 16).
The Public Interest Litigation was filed by A.G. Mourya, general secretary (North and East) of MNM, in the SC.
The petition argues that CAA is violative of Articles 14 and 21 of the Indian constitution and should be struck down.
Makkal Needhi Maiam Party's Press release (English) regarding The Citizenship Amendment Act, 2019.#MakkalNeedhiMaiam pic.twitter.com/1hCPBdC5PO

— Makkal Needhi Maiam | மக்கள் நீதி மய்யம் (@maiamofficial) December 16, 2019
The press release, tweeted by the party, said MNM and its president would fight a legal battle to ensure that the law was not enacted.
The release says the Act goes against "the fundamentals of Indian Constitution." It quotes party president Kamal Haasan's opposition to the Act saying, "what gumption, to think that only one sect of people will "qualify" to live in India."
In a press meet regarding the same on Tuesday (December 17), he said, "This is beyond the caste, religion, parties, even the borders of the state. This is a national issue."
Also read: Terrorists abound in all religions: Kamal stands by statement on Godse
Earlier, it was reported that the MNM leader had criticised the legislation on December 11  as a "stupid attempt" to make India as a country for one sect.
The Citizenship (Amendment) Bill which sought to give citizenship to religiously persecuted non-Muslim minorities from Pakistan, Afghanistan and Bangladesh became an Act on November 12.