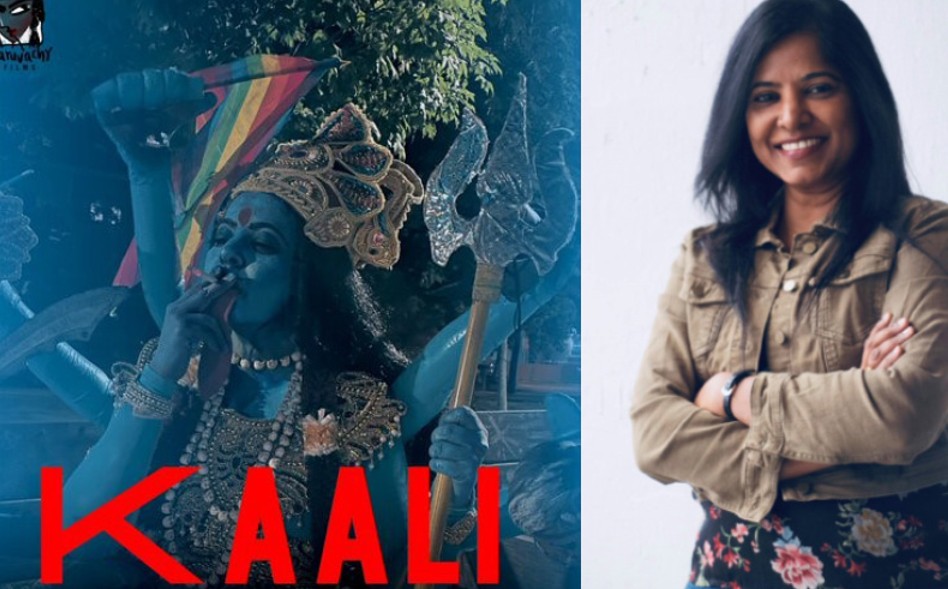 'Kaali' poster row: Indian mission in Canada urges authorities to withdraw 'provocative material'
Amid a row over the documentary "Kaali" showing a woman dressed up as the Goddess and smoking a cigarette, the Indian High Commission in Canada on Monday (July 4) urged the Canadian authorities and event organisers of a museum in Toronto to withdraw "all such provocative material".
Filmmaker and poet, Leena Manimekalai received severe backlash on Twitter for her documentary poster. However, she remained defiant.
Also read: 'India is sinking into dark hole of hate and bigotry': Leena Manimekalai on Kaali row
Since Monday morning, '#arrestleenamanimekalai' hashtag has been trending on Twitter.
The documentary Kaali was part of the "Rhythms of Canada" segment at the Aga Khan Museum in Toronto, said a tweet by the filmmaker. On Saturday (July 2), Manimekalai had posted this tweet sharing the launch of her recent film playing at the Aga Khan Museum in Toronto.
On Monday evening (India time), the Indian High Commission in Ottawa, Canada, said it had received complaints from leaders of the Hindu community in Canada over the "Kaali" poster.
"We have received complaints from leaders of the Hindu community in Canada about disrespectful depiction of Hindu Gods on the poster of a film showcased as part of the 'Under the Tent' project at the Aga Khan Museum, Toronto," the High Commission said in a press release.
"Our Consulate General in Toronto has conveyed these concerns to the organizers of the event. We are also informed that several Hindu groups have approached authorities in Canada to take action. We urge the Canadian authorities and the event organizers to withdraw all such provocative material," it added.
Please see a Press Released issued by @HCI_Ottawa @MEAIndia @IndianDiplomacy @PIB_India @DDNewslive @IndiainToronto @cgivancouver pic.twitter.com/DGjQynxYJS

— India in Canada (@HCI_Ottawa) July 4, 2022
Earlier, in a complaint to the Delhi Police and the Home Ministry, Ajay Gautam, who heads the 'Gau Mahasabha', had called for an FIR against the filmmaker and a ban on her documentary stating that it hurts religious sentiments.
It all started when Leena tweeted the poster which shows a woman dressed up as Goddess Kaali smoking a cigarette. A flag of the LGBT community is seen in the background.
In an interview with The Federal, Manimekalai, who is in Toronto where she is pursuing her masters in fine arts in film at York University, said that "the current Hindu fundamentalist fascist regime erased all the rich legacy of democracy, diversity, and pluralism of this country. These bigots have nothing to do with faith. They are dividing the people in the name of religion and cashing on hate".