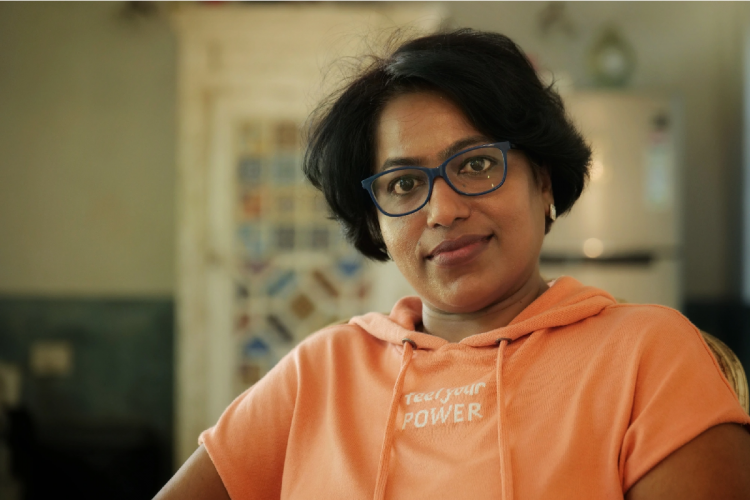 Journalist Shahina KK wins CPJ's International Press Freedom Award
In the backdrop of a sharp decline in press freedom in India, journalist Shahina KK  has won the Committee to Protect Journalists' (CPJ) International Press Freedom Award for 2023. Three other journalists, from Togo, Georgia and Mexico, have won this award along with her this year.
Shahina is the only journalist from India to win this award, which is meant to "honor courageous journalists from around the world".
In the words of CPJ, "this year's awardees have continued to report the news amid government crackdowns, kidnapping, exile, and the rising criminalisation of their work, championing the importance of independent reporting at this critical juncture".
The awards will be presented on November 16, 2023, in New York City.
A fearless reporter
Currently a senior editor for Outlook magazine, Shahina has been covering gender, human rights, and marginalised communities.
Also read: India slips to 161st rank on Press Freedom Index; now in 'very serious' category
In its short note on Shahina, CPJ wrote, "She was one of the country's first journalists to be charged under a draconian anti-terror law weaponised against journalists in the country for over a decade. Shahina has continued her reporting, despite awaiting trial for a case that opened in 2010, when local government officials sought to criminalise her reporting on a questionable police investigation."
In 2010, Shahina did an investigative story for Tehelka, in which she had exposed a bogus chargesheet filed against Abdul Nasar Madani, the Malayali Muslim cleric arraigned as an accused in the 2008 Bangalore bomb blast case.
After she interviewed three of the witnesses in the case (two from Karnataka and one from Kerala), she had found that their witness statements were fabricated. However, the police accused her of intimidating the witnesses to change their statements in the court in favour of Madani. Initially, she was slapped with sections 506, 34 and 120 B of IPC and later the dreaded Unlawful Activities Prevention Act (UAPA).
Also read: Modi in US | 'Press freedom is under attack in India', say global journalist bodies
The CPJ note also pointed out that as of June 2023, Shahina is on bail pending trial, and if she is convicted she faces a maximum of three years in prison and a fine.
A Muslim by birth, Shahina has been subjected to extensive harassment by Indian right-wing groups seeking to silence her reporting on religious minorities and vulnerable caste groups, added CPJ.
Shahina is a former correspondent with The Federal.