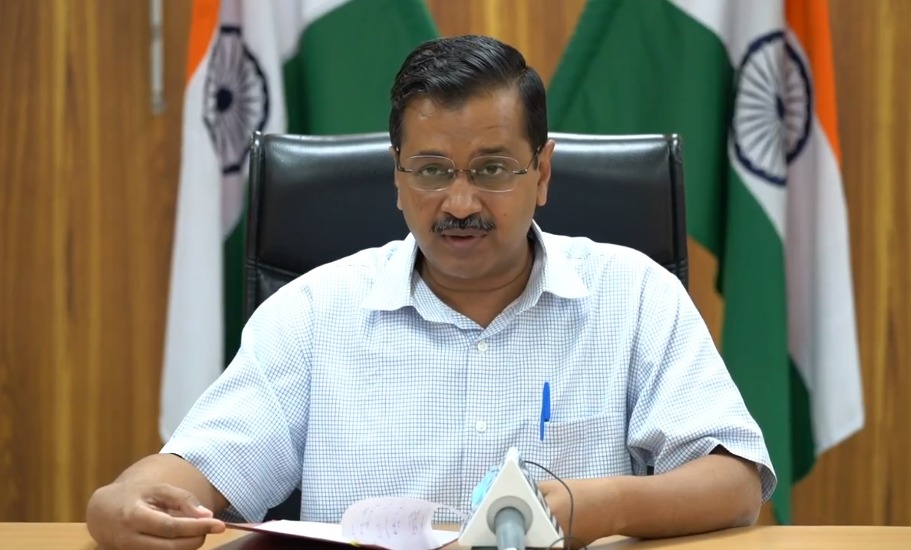 The ruling Janta Dal United (JDU) in Bihar has slammed the Aam Aadmi Party (AAP) government in Delhi for claiming that it bore the cost of ferrying stranded migrant labourers from the national capital to their hometowns in Bihar.
JD(U) said the AAP government was speaking "half truth" as the Arvind Kejriwal-led party has sought reimbursement of the train fare payment. The Nitish Kumar-led party has also accused the AAP for resorting to "cheap politics to gain popularity."
On May 8, AAP claimed the Delhi government paid for the migrant workers' journey home by the 'Shramik Special' trains, after the Bihar government left them in a lurch. The train carrying 1,200 migrant workers left for Muzaffarpur, Bihar on Saturday (May 9). AAP minister Gopal Rai stated in a tweet the Delhi government will bear their full travel cost.
श्रमिकों को लेकर दिल्ली से मुज़फ़्फ़रपुर, बिहार के लिए रवाना हुई ट्रेन। ट्रेन में सवार सभी 1200 लोगों का किराया देगी @ArvindKejriwal सरकार। pic.twitter.com/yzOhAMb7S7

— Gopal Rai (@AapKaGopalRai) May 8, 2020
RJD leader Tejashwi Yadav has come in support of the AAP government for sending back the migrant workers, and instead criticised the Bihar government for showing insensitivity towards the issue. Yadav has also asked for details of the mode of payment for reimbursing the fare of the migrants.
However, in a sharp retort, many JD(U) ministers trashed the Delhi government for "telling lies" over the issue of ferrying migrant workers amid the COVID-19 lockdown.
माफ़ी माँगो @ArvindKejriwal झूठ फैलाने के लिए , बोलने के लिए , बिहार के अपमान के लिए pic.twitter.com/YSTyooTeBa

— Dr Ajay Alok (@alok_ajay) May 8, 2020
JD(U) spokesperson Rajiv Ranjan Prasad said the Delhi government has sent a letter to the Bihar government, seeking reimbursement of the train fare incurred by them. He added such gimmicks are meant for gaining cheap popularity.
He explained the Bihar government has made it clear that those people, after completing 21 days at quarantine centre, will be reimbursed and get an additional assistance of ₹500 each. Also, all migrants will be getting a minimum assistance of ₹1,000.
RELATED NEWS: Haryana: Over 1 lakh migrants apply for return; 74.5% from UP, Bihar
Meanwhile, political strategist Prashant Kishor criticised Bihar Chief Minister Nitish Kumar for just providing a meager solution of ₹1000 to the faceless and helpless migrant workers.
देश के कई हिस्सों में #lockdown की वजह से फंसे बिहार के हज़ारों लोगों की दशा दयनीय बनी हुई है।लेकिन lockdown की मर्यादा में बँधे @NitishKumar जी के पास सबके लिए एक ही समाधान है – फंसे हुए कुछ लोगों को ₹1000 का अनुदान!

अब इस उदारता के लिए हम सबको जीवनभर उनका आभारी होना ही चाहिए।

— Prashant Kishor (@PrashantKishor) April 28, 2020
Prashant Kishor had joined the JD(U) in 2018, but was expelled for criticising party chief Nitish Kumar's stand on the Citizenship Amendment Act (CAA).