The Indian Army on April 29 created a flutter of sorts on Twitter when it tweeted that its mountaineering expedition team had come across a set of "mysterious footprints" near the Makalu base camp on April 9. The tweet claimed that the footprints belonged to the "Yeti", a mythical creature which is believed to have been born of human imagination.
For the first time, an #IndianArmy Moutaineering Expedition Team has sited Mysterious Footprints of mythical beast 'Yeti' measuring 32×15 inches close to Makalu Base Camp on 09 April 2019. This elusive snowman has only been sighted at Makalu-Barun National Park in the past. pic.twitter.com/AMD4MYIgV7

— ADG PI – INDIAN ARMY (@adgpi) April 29, 2019
Folklore and fact
Advertisement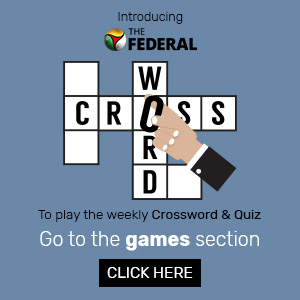 The Yeti, also known as the abominable snowman, has its origins in Nepalese folklore. It is described as an ape-like creature taller than the average human, and is said to inhabit the Himalayas.
In 1921, Henry Newman, a journalist, spoke to a group of British explorers who were returning from a Mount Everest expedition. They had told Newman about the "very large" footprints they had seen in the snow and attributed it to a "man-bear snow-man", which led to Newman coining the term "abominable snowman".
Despite the idea of the Yeti taking root and fuelling fevered imaginations in the West, scientists have dismissed claims of its existence citing lack of evidence. In 2017, a group of scientists conducted a genetic analysis of samples from museum and private collections linked to the Yeti and found that most of them came from Asian black bears, Himalayan brown bears or Tibetan brown bears. Charlotte Lindqvist, the biologist who led the research, said the legend of the Yeti has a root in facts and is connected to the bears present in the region today.
"We cannot dismiss the photographs, but jumping to conclusions is not scientific," said science communicator TV Venkateswaran. Citing examples where jumping to conclusions without proof has proven to be futile in the past, he says, "During the Cold War, the USA detected gamma radiation which it believed was set off by atomic explosions conducted by Russia. It later found that the radiation was coming from space. Recently, an unidentified object was found near the border between China and India, leading to speculation that it was a UFO. Later, however, it was found to be a balloon."
Where's the other foot?
However, on Monday (April 29), the Yeti provided fodder for jokes on Indian Twitter. While some wondered if the Indian Army's account had been hacked, others were more interested to know why there was only one footprint.
Ok, but why only one footstep?- @mritunjay2106
One user referenced Tintin, saying it was a result of reading too much of the comic. In 'Tintin in Tibet', the adventurer famously sets out to uncover the trail of a Yeti.
I always knew Tintin was right. He was the first to spot the mysterious beast Yeti. Time to re-read Tintin In Tibet pic.twitter.com/mEBdxhqTVx

— bhavatosh singh (@bhavatoshsingh) April 30, 2019
The tweet, which racked up more than 6,000 likes and 3,500 retweets in 24 hours, also came under fire from some sections for being "irresponsible".
I believe, we as an organization, believe in facts, logic, and evidences. Hope, you have all three to prove that claim – @MrsNair_1112
So after scientists, doctors, teachers and of course politicians is it time for the Indian Army to believe in mythology and legends?- @sgupta001
The Army, however, released a statement saying the story was based on physical proof. "We tweeted as we thought prudent to excite scientific temper and rekindle interest. As they say, nature, history and science never write their final story," it said.
Like the Bigfoot and the Loch Ness monster, it remains to be seen if the Yeti actually exists in real life or solely in myth.