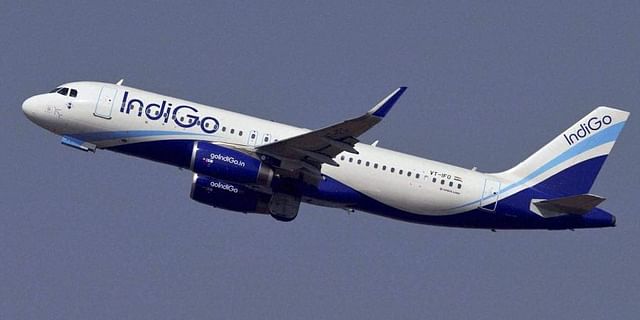 An IndiGo flight from Delhi to Doha was diverted to Pakistan's Karachi airport in Pakistan after a medical emergency. The passenger, a Nigerian, was declared dead on arrival by the airport medical team, IndiGo Airline said.
"IndiGo flight 6E-1736, operating from Delhi to Doha was diverted to Karachi due to a medical emergency on board. Unfortunately, on arrival, the passenger was declared dead by the airport medical team," IndiGo said.
Also read: Air India Newark-Delhi flight makes emergency landing in Stockholm
Flight returns to Delhi
The IndiGo flight 6E-1736 was allowed to take off from Karachi and returned to Delhi with the body of the passenger.
"We are deeply saddened by the news and our prayers and wishes are with his family and loved ones. We're currently making arrangements for transferring the other passengers of the flight, in coordination with the relevant authorities," IndiGo said.
Also read: IndiGo's Madurai-Delhi flight lands at Indore airport due to medical emergency, passenger dies: Official
A Civil Aviation Authority spokesperson in Karachi confirmed that a flight of an Indian airline was going to Dubai from Delhi when the health of a passenger worsened mid-flight.
Medical emergency
The pilot of the IndiGo flight sought emergency landing permission due to a medical emergency, which was granted by the Air Traffic Controller at the Karachi airport.
The deceased has been identified as Abdullah, 60, a native of Nigeria. The doctors of the Pakistan Civil Aviation Authority (CAA) and National Institute of Health, Islamabad (NIH) issued the passengers' death certificate, according to a report in Pakistan-based ARY News.