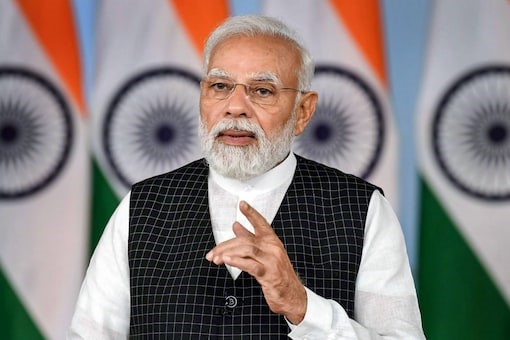 Prime Minister Narendra Modi on Sunday (January 29) said India has surpassed its foreign patent writings with more domestic patent applications, expressing confidence that the nation's goal of becoming a technology leader will be realised through its innovative spirit.
This underscores the country's increasing scientific capabilities, he said in the first episode of Mann ki Baat in the new year.
Modi has in the past used "techade" to describe the decade being dominated by technologies and India making most of it.
Also read: Karnataka polls: 'No vote bank politics, we are for development,' says Modi
He said India's rank in the patent filling is seventh globally while it is fifth in trademark registration. India's patent registration has risen by 50% in the last five years, the prime minister said, noting that its ranking in the global innovation index has surged to 40 from below 80 in 2015.
"I am confident that India's dream of techade will be fulfilled by its innovators and their patents," he said.
The premier Indian Institute of Science had 145 patents in 2022 which is a rare record, Modi said.
In the broadcast, he informed people that the total number of Ramsar sites, an international recognition for wetlands, in the country has increased to 75 from 26 in 2014.
Also Read: PM Modi recommends millet diet and yoga to India's budding sportspersons
Touching on the subject of e-waste, the prime minister said if it is not disposed of properly, it can also harm the environment but if dealt carefully, it can become a great force in the circular economy of recycle and reuse.
Noting that a United Nations report said 50 million tonnes of e-waste is being thrown every year, Modi said if the weight of all the commercial planes built so far is combined, it will not equal the amount of e-waste being released.
Also watch: PM Modi addresses first 'Mann Ki Baat' of 2023
"It is like every second 800 laptops are being thrown away," he said.