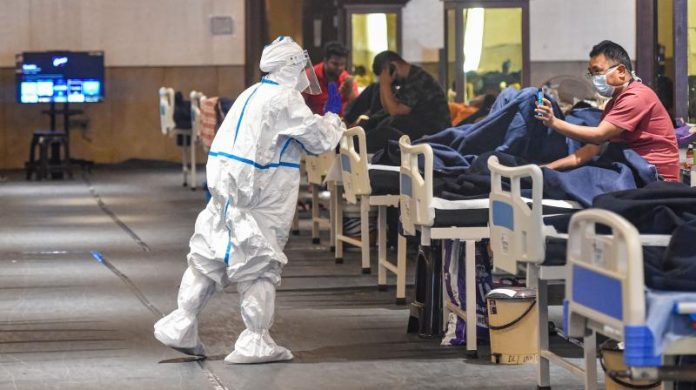 India on Tuesday (September 1) reported 69,921 new Covid-19 cases, taking the number of cases to 3.7 million. An update by the Health Ministry said there are 7,85,996 active cases while 28,39,882 patients have been discharged.
The country added 819 more fatalities, as per the ministry data, which pushed the death toll to 65,288.
The ministry said on Monday that the country's recovery rate was up to 76.62%, while the fatality rate was down to 1.78%. The Ministry said over 70% of the deaths were due to comorbidities.
Advertisement
The Centre is focusing on the states witnessing a sudden surge. Central teams will be deployed in Uttar Pradesh, Jharkhand, Chhattisgarh and Odisha, where a sharp rise in the number of cases has been recorded, said the Ministry. Central teams will be deployed in such states.
In Delhi, a third sero-survey is due to start on Tuesday. While samples will be collected from around 17,000 individuals between September 1 and 5, the result is likely to be shared by the government by September 21.
As per the standard operating procedure (SOP) that has been shared with the officials in the Capital's 11 revenue districts, 50% of the samples are to be collected from individuals aged between 18 and 49 years, and 25% each from the age groups representing minors and people aged 50 years and above.
Sero surveys help to know the population that may have contracted the virus and recovered from the disease without realizing it. It helps the administration analyze trends and draft Covid management strategies.
In the 'focus states,' the Central teams will guide the authorities in effectively managing the challenges related to timely diagnosis and follow-up, the ministry said in a statement. Each of the multi-sectoral teams will comprise an epidemiologist and a public health expert.
India hit a global record of highest single-day rise of nearly 79,000 Covid-19 cases, the Health Ministry said on Monday. Karnataka was one of three states, along with Maharashtra and Andhra Pradesh, which together contributed to around 43% of the total coronavirus cases in the country.
"Nearly 43 per cent of cases have been recorded in three states, Maharashtra, Andhra Pradesh and Karnataka. Also, seven states have contributed to 70% of these new cases in the past 24 hours. Of these, Maharashtra has contributed the maximum caseload amounting to almost 21%, followed by Andhra Pradesh 13.5%, Karnataka 11.27% and Tamil Nadu with 8.27%," said the ministry on Monday.