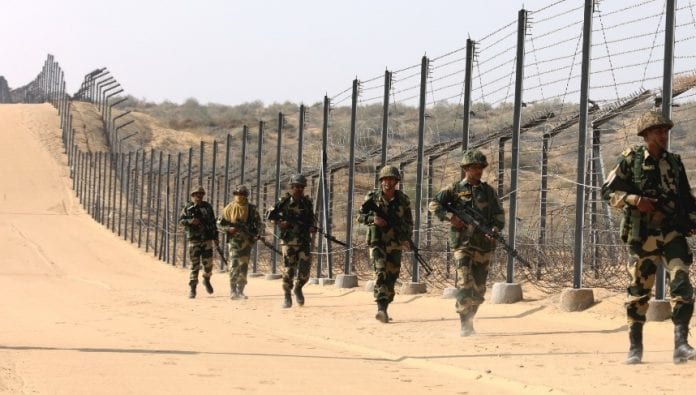 Amid the ongoing tussle with China, the government has taken a significant step by allowing the defence department to stock up weapons and ammunition for a 15-day intense war.
The trouble on the eastern border, which has been building up since early this year, has brought the focus back on India's war preparedness. The defence ministry is likely to spend over ₹50,000 crore to acquire armaments as part of India's preparations for possible long-term military engagements with China and Pakistan at the same time.
Also read: India faces 'perennial problem' of cross-border terrorism: Jaishankar
"A number of weapon systems and ammunition are being acquired now under the authorisation of having reserves to fight a 15-day intense war with the enemies. The stocking would now be at 15-I level from the 10-I levels," government sources told ANI. What it essentially means is that the country has to be prepared to fight simultaneous wars with China and Pakistan.
The terror attack on Uri, near the Pakistan border, in September 2016 was a wakeup call for India. It was then observed that the war wastage reserves stocks were low. So, the defence ministry then under late Manohar Parrikar enhanced financial powers of the vive chiefs of three armed forces (Army, Navy and Air Force) to Rs 500 crore from Rs 100 crore. This was in addition to emergency financial powers to procure items worth Rs 300 crore to buy any equipment which they felt was necessary.
Meanwhile, defence minister Rajnath Singh said that India withstood China's "unprovoked aggression" on the Ladakh border and forced the People's Liberation Army (PLA) troops to go back. though Beijing's assertion of power is creating uncertainty across the region, defence minister Rajnath Singh said on Monday. The defence minister was addressing the virtual annual convention of the Federation of Indian Chambers of Commerce and Industry (FICCI) on Monday.
"The unprovoked aggression on our Himalayan borders shows how the world is changing and how existing agreements are being challenged," he said during the online event.
Rajnath Singh used the FICCI platform to urge the industry to join hands to equip the armed forces with technology and equipment for defending the country and to initiate export of military hardware.