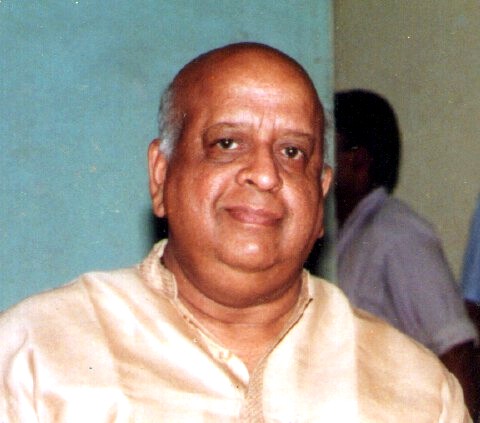 Leaders of various political parties across the country have condoled the death of former chief election commissioner Tirunellai Narayana Seshan, who passed away on Sunday (November 10).
Seshan was known as a CEC who fearlessly took on corrupt officials and slack political parties to ensure free and fair elections in the country, during his tenure.
Born on December 15, 1932, at Thirunellai in Palakkad district of Kerala, Seshan helmed the Election Commission from 1990 to 1996. He was the 10th CEC of India. Popularly known as TN Seshan, he ruthlessly enforced the model code of conduct much to the chagrin of political parties.
Also read: Seshan's bold initiatives led India's game-changing electoral reforms
In his condolence message on Twitter, Prime Minister Narendra Modi, credited Seshan with bringing electoral reforms in the country. "TN Seshan was an outstanding civil servant. He served India with utmost diligence and integrity. His efforts towards electoral reforms have our democracy stronger and more participative. Pained by his demise," Modi tweeted.
Home Minister Amit Shah said Seshan played a transformative role in reinforcing and strengthening India's electoral institution.
Also read: TN Seshan, former chief election commissioner, passes away at 87
Kerala Chief Minister Pinarayi Vijayan on Monday condoled the death of TN Seshan and said he had played a key role in making the country's poll procedures free and fair.
In his message, Vijayan remembered Seshan as an official who had repeatedly emphasised that there should be no external interference in the elections to make it free and transparent. During his tenure as the CEC, he established the independent constitutional status and powers of the Election Commission through his effective interventions, the Chief Minister said.
After visiting TN Seshan's residence in Chennai, Tamil Nadu, DMK president MK Stalin said, "TN Seshan's demise is an irreparable loss. He had brought numerous reforms in the electoral system. He brought the system of voter ID cards for election. He was unbiased.
Similarly, Telugu Desam Party chief N Chandrababu Naidu also condoled. Several top Congress leaders, including party chief Sonia Gandhi, on Monday condoled the demise of TN Seshan.
Congress leader Sonia Gandhi said Seshan was a seasoned civil servant who went on to serve as the Cabinet Secretary. "Shri Seshan will always be remembered for strengthening the Election Commission of India and pioneering many a far-reaching electoral reform," she said.
Former Congress president Rahul Gandhi said, "Unlike today, there was a time when our Election Commissioners were impartial, respected, brave and feared. Shri TN Seshan was one of them. My condolences to his family on his passing."
Several senior Congress leaders such as Punjab Chief Minister Amarinder Singh, Rajasthan Chief Minister Ashok Gehlot, Rajasthan Deputy Chief Minister Sachin Pilot, Jairam Ramesh, Jyotiraditya Scindia and Milind Deora, among others, condoled Seshan's passing away.
Congress leader Shashi Tharoor said, "Sad that former Chief Election Commissioner TN Seshan has passed away in Chennai. He was my father's classmate at Victoria College Palakkad – a courageous & crusty boss who asserted the ElectionCommission's autonomy & authority as no CEC before him had done. A pillar of our democracy."
It is to be noted that, he had won kudos and laurels as well including the Ramon Magsaysay Award in 1996 for exemplary work in public government service.
(With inputs from agencies)