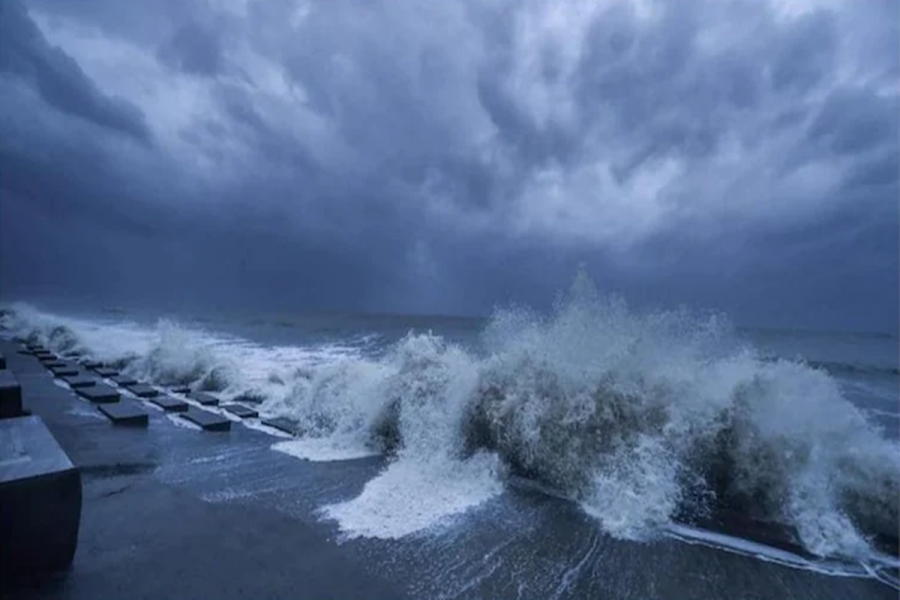 IMD warning: Cyclone 'Biparjoy' likely to intensify into severe cyclonic storm today
A bulletin from the India Meteorological Department (IMD) at 5.43 am on Wednesday morning (June 7) said that a cyclonic storm that had formed over the Arabian Sea near Goa on Tuesday night (June 6) was likely to move northwards and intensify into a severe cyclonic storm (SCS) during the next 24 hours.
Severe Cyclonic storm Biparjoy over eastcentral and adjoining southeast Arabian Sea at 0530 IST of 07th June, near lat 12.6N and lon 66.1E, about 890km WSW of Goa. Likely to move nearly northwards and intensify into VSCS during next 24 hrs. pic.twitter.com/HFZl7ErcSe

— India Meteorological Department (@Indiametdept) June 7, 2023
The cyclonic storm named "Biparjoy" remained stationary about 900 km west-southwest of Goa and 1,020 km southwest of Mumbai at 2.30 am on Wednesday (June 7), continued the IMD bulletin.
Also read: Myanmar raises death toll from Cyclone Mocha to 54, but full extent of damage still unknown
The meteorological department said that gale winds with speed between 80–100 km per hour were expected over the east central Arabian Sea and adjoining areas, and was likely to increase to 105-125 km per hour over the same area from Wednesday evening (June 7).
Areas along the north Kerala-Karnataka-Goa coasts are likely to experience winds with speed between 40-60 km per hour.
The IMD said the Cyclone Biparjoy was likely to affect the onset of the southwest monsoon over Kerala.
Also read: South-west monsoon in Kerala likely to be delayed due to Cyclone Mocha
This is the second cyclone to form in the North Indian Ocean, after Cyclone Mocha, in the past three weeks. Mocha caused a lot of destruction in Myanmar and Bangladesh.
(With inputs from agencies)