At least 11 students of the Indian Institute of Mass Communication (IIMC) claimed on Monday (February 10) they were placed under suspension and issued a show-cause notice for organising a public talk on affordable education.
The notice said there have been "concerted acts of indiscipline" on the part of students within the IIMC campus in spite of repeated counselling by authorities in the administration and even the faculty members. Reports suggest the students were directed to furnish their reply on the notice by 5 pm on February 13.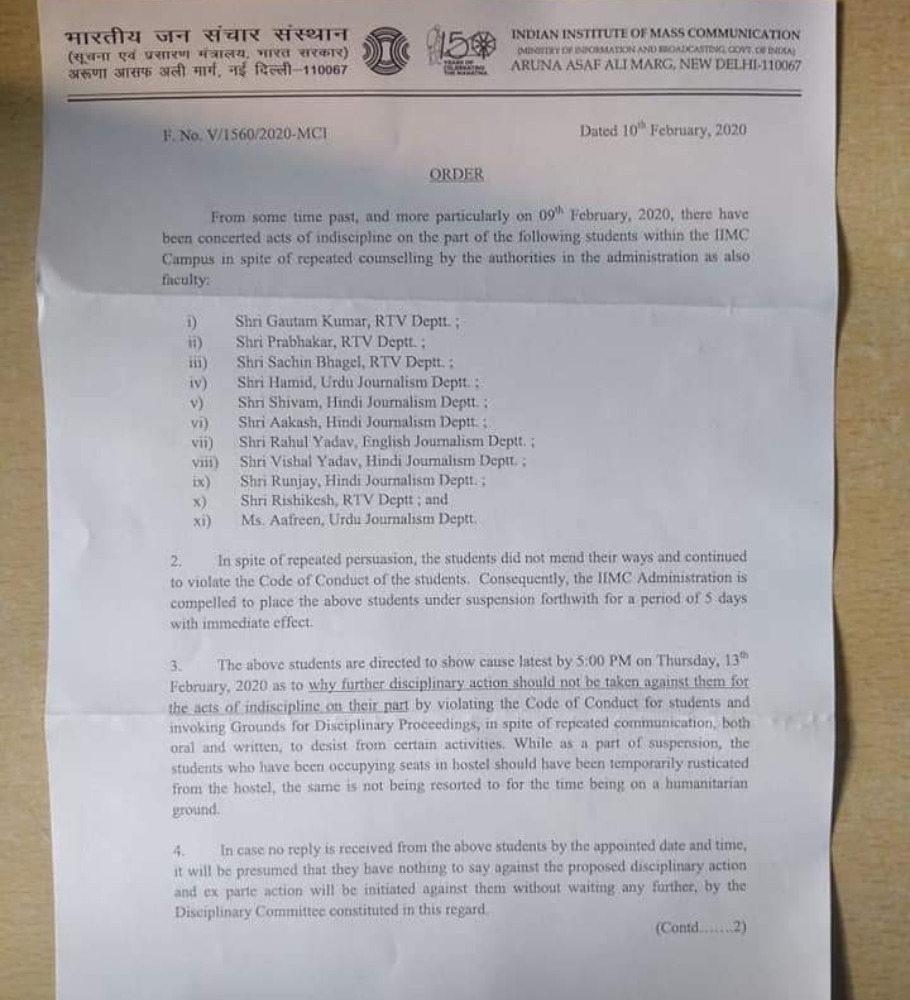 Related news | HC allows JNU students, who didn't register, to do so on older fee

"In spite of repeated persuasion, the students did not mend their ways and continued to violate the Code of Conduct of the students. Consequently, the IIMC Administration is compelled to place the above students under suspension forthwith for a period of 5 days with immediate effect," read the notification, dated February 10.
The protest against hostel fee hike at the Jawaharlal Nehru University had spread to the neighbouring IIMC in December last year, where students protested against the "unaffordable fee structure". Some IIMC students had staged a strike in the campus against the high tuition fee and "unruly" hostel and mess charges.
(With inputs from agencies)