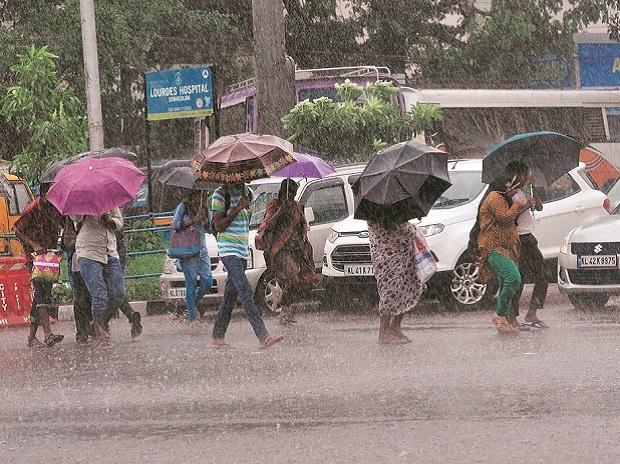 The India Meteorological Department (IMD) said on Thursday (September 17) that a low-pressure area is likely to form over north-west Bay of Bengal, leading to very heavy rainfall over Odisha, Kerala, coastal and southern Karnataka, and the Andaman and Nicobar region on September 19 and 20.
This announcement by the IMD comes a few weeks after the Odisha and West Bengal battled a severe cyclonic storm Amphan, triggering concerns about another devastating situation in the midst of the COVID-19 pandemic.
Kerala too is currently recovering from severe floods and landslides in different parts of the state that were a result of the heavy rainfall it witnessed a few weeks ago.
According to the IMD, the monsoon trough—the line of low pressure—is lying from Ganganagar in Rajasthan to the Bay of Bengal.
The western end of the monsoon trough is likely to remain close to foothills of the Himalayas during the next five days and the eastern end may move southwards from September 19.
Widespread and heavy rainfall may occur over coastal Andhra Pradesh (AP), Telangana, Marathwada, central Maharashtra, coastal and north Karnataka, and Kerala during the next three days due to these conditions.
The IMD has also warned of moderate thunderstorm with lightning over Madhya Pradesh (MP), Vidarbha, Bihar, Jharkhand, central Maharashtra, Marathwada, Odisha, Telangana, Gujarat, south-east Uttar Pradesh (UP), southern Rajasthan, Uttarakhand, West Bengal, Sikkim and Chhattisgarh on Thursday.
Skymet Weather, a private weather forecasting company, has said the low-pressure area could intensify into a depression.
Heavy to very heavy rainfall is expected over central and parts of eastern India ending the monsoon season on an extremely wet note, the weather forecasting agency said on Wednesday.