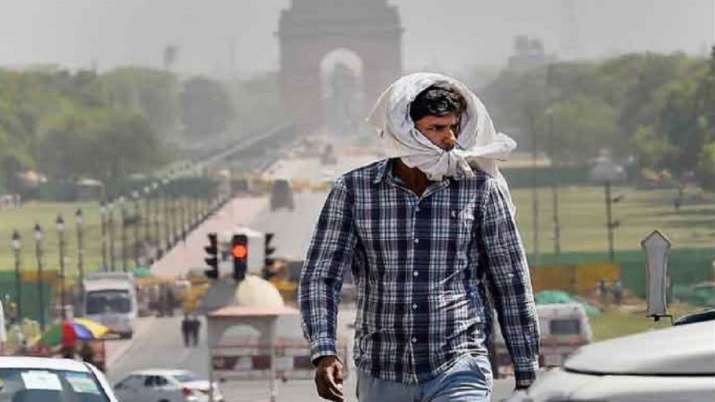 Heat wave, dust storms forecast in Punjab, Haryana, Rajasthan; Delhi to get mild relief
Even as the south-west monsoon is likely to advance into the south Andaman sea and the adjoining south-east Bay of Bengal today (Monday, May 16), a heat wave is predicted in isolated parts over Punjab, Haryana, south Uttar Pradesh and Rajasthan on May 16 and 17.
According to the India Meteorological Department, dust storms are also expected in these northern states and in Delhi. However, as the IMD forecast a thunderstorm or dust storm in the national capital, the mercury is expected to come down in Delhi a few notches thereby providing temporary relief from the sweltering heat.
The national capital may see some squally winds, dust storm and thunderstorm today and tomorrow, which may result in the drop in temperatures. Thereafter, maximum temperature will once again see a rise.
Also, the MeT department said a cyclonic circulation over Punjab and Haryana will induce pre-monsoon activity that will provide some relief from the intense heat on Monday and Tuesday. The IMD said a thunderstorm or a dust storm is likely in the national capital on Monday.
The minimum temperature on Monday morning was recorded at 30.8 degrees Celsius,  four notches above normal. The relative humidity was at 22 per cent.
Also read: Skymet forecasts early monsoon; may hit Kerala coast on May 26
The maximum temperature is likely to settle around 41 degrees Celsius. As per the IMD forecast for Monday, the maximum temperature of Delhi can be 41 ° C today, which is expected to be 4.6 ° C less than the maximum temperature recorded yesterday.
A tormenting heatwave swept through the national capital and its neighbouring areas on Sunday, with the mercury leaping to 49.2 degrees Celsius at Mungeshpur in northwest Delhi and 49.1 degrees Celsius at Najafgarh in the southwest parts of the city.
Maximum temperatures reached unbearable highs of 48.4 degrees Celsius at Sports Complex, 47.5 degrees Celsius at Jafarpur, 47.3 degrees Celsius at Pitampura and 47.2 degrees Celsius at Delhi Ridge. Since the onset of the sweltering heat in Delhi, there have been reports of people succumbing to heat strokes. There are also cases of people falling ill on the streets with heat stroke and getting admitted to hospitals. The main reason for this is the excessive increase in body temperature.
The maximum temperature on Sunday was recorded at 45.6 degrees Celsius, five degrees above normal while the minimum was recorded at 25 degrees Celsius, normal for this time of the year.
Other parts of the country
In other parts of the country, isolated heavy rainfall over ghat areas of Tamil Nadu and coastal and south interior Karnataka over the next five days, while Kerala-Mahe are expected to get heavy rainfall to very heavy rainfall on May 16. From May 17-20, this southern state will experience very heavy rainfall as well.
Meanwhile, thunderstorm and rain along with light hailstorm is expected to be seen in parts of Himachal Pradesh from Monday to Wednesday, bringing a respite from the prevailing heat spell. Rain and snowfall is likely in higher altitude areas of the state, the Meteorological department said in Shimla on Monday.