As the race to the US presidential election 2020 builds up in the Democrats' camp comprising the Biden-Harris ticket, there has been a lot of talk and social media voices about Chennai's (Madras) connection with Kamala Harris, the vice-president nominee.
Kamala Harris is the first person of Indian descent (her mother Shyamala Gopalan was born in Madras before she moved to the USA to pursue a doctoral degree at the University of California Berkeley) and the first African American woman (her father was from Jamaica) in the history of America to hold a national ticket in a US presidential election. 
Ever since Harris' Chennai connection came to light, Indians all over have been tweeting and posting about her childhood trips to India, her maternal roots in Chennai's Besant Nagar and photos of Harris sporting a Rangachari saree. Kamala has (in 2018) talked about her early days when she used to visit Chennai (then known as Madras) and have long walks on the Besant Nagar beach with her maternal grandfather while chatting about democracy and equality in the south Indian state.
Advertisement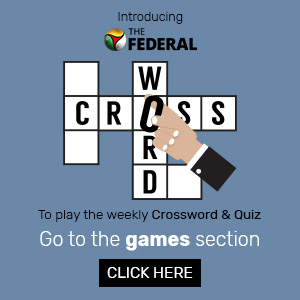 It is not just Harris, the Democrat Party's presidential candidate Joe Biden may also have had ancestral relatives just about 15 kilometres north of the Besant Nagar beach, who may have taken a long walk on the Royapuram Beach about 200 years ago.
When Biden was elected as the youngest US senator and he took office before he completed 31 in 1972, one of the letters that he received was from Mumbai, with the sender having the same surname (last name) as his. 
Joe Biden first made the claim of an Indian connection in 2013. Two years later, he elaborated that he has descended from George Biden, his "great, great, great, great, great grandfather" who was a captain in the East India Company. After retirement, George Biden decided to settle in India and married an Indian woman.
During his visit to Mumbai in 2013, the Democratic Party's presidential nominee came to know about five Bidens living in Mumbai, but he did not manage to  connect with them. The Biden from Bombay (now Mumbai) had congratulated Joe Biden on his election as the senator from Delaware and told him that they were related to each other.
Biden wanted to follow up on the communication and get in touch with the "Biden from Mumbai". However, his busy political life meant that this only remained a wish. The wish may have remained unfulfilled till date but Joe Biden apparently has never missed a chance to narrate the "Biden from Mumbai" story when he meets Indian Americans and Indian leaders. He mentioned it even during his recent engagement with the Indian community in August.
Tim Willasey-Wilsey, a visiting professor at the Department of War Studies, King's College, London, has an interesting write-up on Biden's ancestral Chennai connection, in which he writes about two Bidens who became captains of the East India Company's armed merchant ships.
"There are no records of a George Biden in India, but there were two Bidens who became captains of the East India Company armed merchant ships (known as Indiamen). They were brothers. Both started out as humble Third and Fourth Mates in their early teens on the arduous route between London and India via the Cape of Good Hope. It was dangerous and uncomfortable work but the prospect of advancement made it attractive for the sons of financially distressed but aspirational families. William Henry Biden started out in the Midas (414 tonnes). Eventually, he would command the ships Anna Robertson, Ganges and Thalia (570 tonnes) before he died of "apoplexy" (a stroke) at Rangoon on 25th March 1843, aged 51. His were relatively minor cargo ships which traded mainly in Asian waters. His older brother Christopher Biden, by contrast, became a well-known figure in Madras (modern Chennai) for many years and he did settle in India," he writes in an article titled 'Biden's ancestral Chennai connect' in a publication of ICCR (Indian Council of Cultural Relations).
"Biden had married Harriott Freeth in his native Derbyshire (unlike many of his colleagues who were Scottish, the Bidens were from England) in 1819 and had a son and two daughters. Perhaps, Biden felt he was too young to retire aged 41. So he bought a Chittagong-built teak ship of 712 tonnes, the Victory, and sailed her on two trips to Colombo and Bombay in 1832 and 1834, respectively. On the second trip, he discovered Nelson Island in the Chagos Archipelago," he writes.
Biden then later set off to India aboard 'Marquis Camden' with his wife and daughter to become Master Attendant and Marine Storekeeper at Madras, in charge of shipping. On the voyage to India, his daughter died and was buried at sea.
During his 19 years in Madras, Biden gained a reputation for diligence. The book, 'Naval Discipline', notes his idea of placing lights along the coast to prevent untoward shipping incidents. The book also notes his creativity and suggestions on improvements for maritime safety in Madras.
His son, Horatio Biden, is believed to have joined him in Madras in 1846 and gone on to become a colonel in the Madras Artillery. "In 1858, Christopher Biden died in Madras and is commemorated by a plaque in the Cathedral there. Apart from the memorial tablet in the Cathedral, there is also a portrait of Biden by George Chinnery seated with his dog, Hector. His wife Harriott lived in London until 1880. Some of her papers are kept at Cambridge University and testify to her husband's kindness and their mutual love. Nowhere is there a mention of an Indian wife, but Christopher seems the most likely candidate if Joe Biden indeed had an ancestor in India."
"I am surprised. I have had long chats with him in the past, but this has never come up," says a senior journalist who has covered the US Senate for a leading Indian newspaper for nearly two decades and has had the opportunity to have many conversations with Joseph Biden during his early days as Senator.
Whether the Indian connection is going to help him win votes or not, this presidential election has already had a lot of people talking about masala dosas, idlis and Madras. Now, it seems, there could be one more reason to continue that chatter.
Note: The article on Biden's Chennai connection by Tim Willasey-Wilsey was first published in ICCR's online publication The Gatewayhouse. The Federal has taken necessary   required from the publisher to reproduce it.