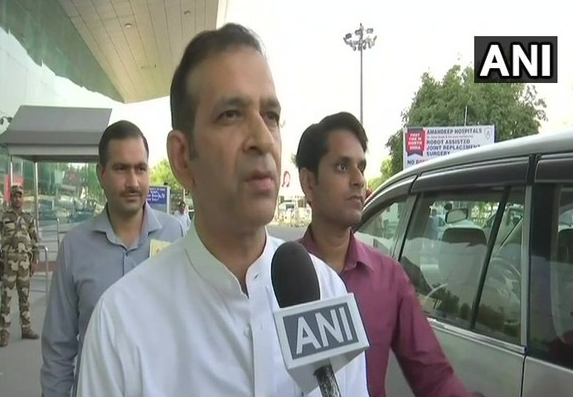 Indian diplomats and guests invited to an Iftar party hosted by the Indian High Commission in Islamabad were "aggressively" turned away by Pakistan officials on Saturday (June 1) evening, ANI quoted Indian High Commissioner to Pakistan Ajay Bisaria as saying.
Expressing his disappointment over the matter Bisaria said, "We apologise to all our guests who were aggressively turned away from our Iftar yesterday. Such intimidatory tactics are deeply disappointing."
Bisaria said such tactics are counter-productive for bilateral ties. "They not only violate basic norms of diplomatic conduct and civilized behaviour, they are counter-productive for our bilateral relations," a NDTV report quoted Bisaria as saying.
Sources said Pakistani officials contacted some of the invitees from untraceable numbers, asking them not to attend the party.
In April, two diplomats coordinating with Sikh pilgrims at Gurdwara Sacha Sauda near Lahore were locked in a room for almost a half-an-hour allegedly by Pakistani intelligence personnel. The two diplomats were also threatened to never come to the area.