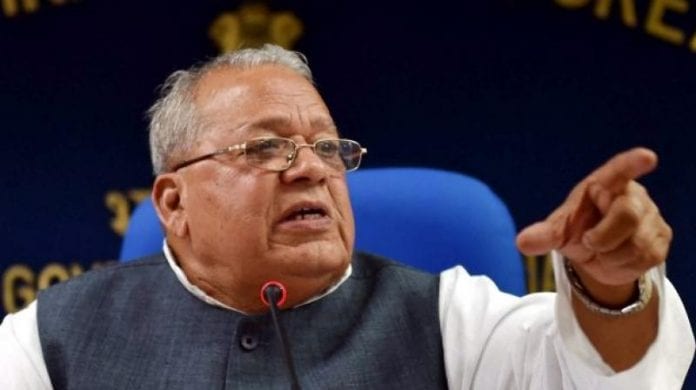 Rajasthan Governor Kalraj Mishra has for the second time rejected the proposal of Chief Minister Ashok Gehlot to convene an Assembly session and instead sought additional details from the government, reports said.
According to reports, Mishra is yet to take a decision on the convening of the Assembly despite repeated requests for the same from the Gehlot camp.
Gehlot on Sunday (July 26) had sent a fresh proposal to Mishra, urging him to convene the Assembly from July 31 for discussions on some bills including one related to the coronavirus situation. There, however, was no mention of the floor test in the proposal.
Advertisement
The chief minister who claims to have the support of 102 MLAs in the 200-MLA assembly has been pitching for an Assembly session, to be able to prove his majority, against his former deputy Sachin Pilot who has the allegiance of 18 MLAs.
The governor's refusal comes on a day when the Rajasthan Assembly speaker withdrew the case pertaining to the disqualification of 19 rebel Congress MLAs including Pilot, from the Supreme Court.
Speaker CP Joshi had moved the Supreme Court challenging the Rajasthan High Court's order to him to defer any action on the disqualification notices untill it gives its verdict in the case.
Pilot and the 18 MLAs had earlier challenged the disqualification notices in the high court after being served the same for "anti-party activities". The case's verdict was further delayed when the rebel Congress MLAs urged the court to make the Centre a party to the petition.