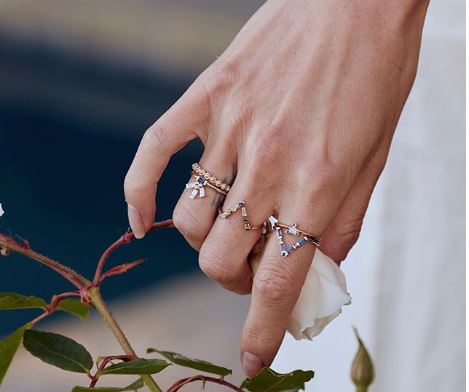 With 'recycling', 'upcycling', 'natural' and 'eco-friendly' being the trends of the year, we saw everything – from clothes being made out of plastic to the introduction of eco-friendly straws.
But, have you heard about gold being mined from discarded electronics or diamonds being manufactured in laboratories?
Gold from trash
Advertisement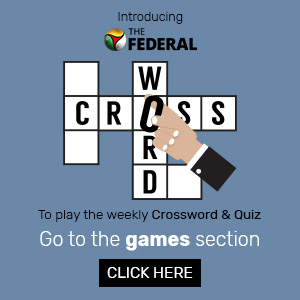 Taking the upcycling game one level up, several industries have started investing in electronic waste (e-waste) for the rich amount of minerals they contain even after they are discarded.
E-waste typically includes discarded computer monitors, motherboards, mobile phones and chargers, compact discs, headphones, television sets, air conditioners, and refrigerators.
These electronic products use a staggering 320 tonnes of gold, and more than 7,500 tonnes of silver every year, according to the Global e-Sustainability Initiative (GeSI), a collaboration between technology companies and the United Nations University.
The process of procuring gold, silver, copper, lithium and other metals and minerals from discarded electronics is called 'urban mining'.
The process includes intense sorting, chemical baths, several layers of separation, and granulation, at the end of which precious metals are separated as a fine-mesh or powder-like substance from the electronic gadgets.
Various mining companies use different methods to extract gold.
According to the Global e-waste monitor 2017, only 20 percent of global e-waste is recycled. India generates about 2 million tonnes (MT) of e-waste annually and ranks fifth among e-waste producing countries, after the US, China, Japan, and Germany.
While recovering precious metals from e-waste is an environmentally sound practice, according to research published in the American Chemical Society's journal, Environmental Science & Technology, it is also fiscally responsible.
Urban mining also helps reduce the amount of traditional mining activity in the world, where companies dig deeper into the earth to procure finite raw material.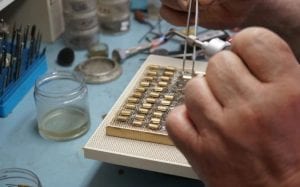 Recovering precious metals via e-waste recycling is 13 times cheaper than extracting metals from mines.
In 2015, Apple reported that it had recovered more than a ton of gold from recycled devices, resulting in over $40 million worth of gold.
'Bayou with love', another brand that deals in 10-18 karat gold jewellery made from upcycled gold, was started by electronics maker Dell in collaboration with actress and environmentalist Nikki Reed.
The brand's website points out that in phones alone, Americans throw away more than $60 million in gold and/or silver every year.
The company iterates the fact, "One industry's 'trash' can be another's treasure."
Lab-grown, eco-friendly diamonds
As unnatural as it may sound, it is real. Lab-grown diamonds are manufactured by scientists who duplicate the diamond-growing process above ground.
These synthetic diamonds take about three months to form and are then cut, polished, graded and certified by gemmologists. They are chemically identical to the mined diamonds, and according to experts, it is virtually indistinguishable to the untrained eye to differentiate between the two.
Created without massive environmental and ethical harm, these diamonds are cost-effective and are priced 40 to 60 percent less than mined diamonds.
Additionally, the lab-grown variety of the Type II A diamond — considered the most valued and the purest type of diamonds — saves 109 gallons of water and 1,750 tonnes of land excavation per carat.
The international market has been dealing with the lab-grown variety of diamonds for a few years now, with a few huge firms like De Beers Group and Great Heights venturing into the field.
In India, the trend has started catching up, albeit a little slow.
Recently, Bharat Diamond Bourse (BDB) in Mumbai banned trading in lab-grown diamonds after a majority of the BDB members voted against allowing trading in lab-grown diamonds.
Efforts are going on to proliferate the Indian diamond market, says Shashikant Shah, chairman, Lab-Grown Diamond and Jewellery Promotion Council, India.
"At present, exports of lab-grown polished diamonds have increased 100% from India while that of polished natural diamonds were 25% down. The demand for lab-grown diamonds is increasing," Shah was quoted as saying by The Times of India.
To buy or not to buy
While the decision to invest in these ethically-sourced, eco-friendly gems and minerals lies with the consumer, a recent Deloitte report suggests that millennials prefer spending most of their discretionary income on ethically-sourced and sustainable products.
Reiterating the fact, a 2019 report by the International Grown Diamond Association states that 66 percent of millennials shop for an engagement ring embedded with lab-grown diamonds.
These diamonds are also perceived as more ethical by consumers because of concerns over "blood diamonds" and the environmental impact of mining.
Shifting habits of Indian consumers suggest that shoppers are becoming more aware and conscious of what they are buying.
The brands that have sustainable practices, sourced ethically and is aware of reducing their carbon footprint have more takers in India, according to a Confederation of Indian Industries (CII-AT) Kearney report.
On-par quality and cheaper rates make the upcycled gold and lab-grown diamonds a better choice for the new-age informed buyer.