A GoAir plane had to return to the Guwahati airport in Assam on Monday within minutes of takeoff after a technical snag was detected, officials said.
GoAir flight GOW 546 took off from Lokopriya Gopinath Bordoloi International Airport at 11.17 am for Kolkata, an official of the Airports Authority of India (AAI).
Soon the pilot requested for a return after a minor technical snag was detected and the plane safely landed back at 11.29 am with 132 passengers and seven crew members on-board, the official said.
Advertisement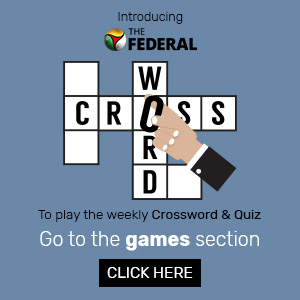 The aircraft has been grounded and a decision over it flying again will be taken by the Directorate General of Civil Aviation (DGCA), he added.
The low-cost carrier also cancelled 18 flights across the country due to the non-availability of aircraft and crew, affecting hundreds of passengers, reported Hindustan Times.
Most of the flights from Mumbai followed by Delhi were cancelled by the Maharashtra-capital-based airline.
Flights G8575 Mumbai Goa, G8381 Goa- Mumbai, G8 317 Mumbai Bengaluru, G8 395 Bengaluru to Mumbai, G8 113 Delhi- Bengaluru,G8 119 Bengaluru-Delhi, G8 209 Delhi to Bagdogra, G8215 Bagdogra-Delhi, G8 381 Mumbai-Chandigarh,G8 382 Chandigarh Mumbai, G8 227 Delhi-Srinagar, G8 192 Srinagar-Delhi, G8 199 Delhi-Srinagar, G8 149 Srinagar-Delhi, G8 373 Patna-Bengaluru, G8 378 from Patna to Bengaluru,G8295 Kolkata to Indore and G8 296 from Indore to Kolkata were cancelled.
According to a report in Hindustan Times, sources said that the airline has been facing problems lately with the availability of aircraft, as its Airbus A320 Neo has been facing technical issues.
Though the airline said that the cancellations came in the backdrop of various reasons, the carrier witnessed delays and late arrivals.
"A combination of factors such as inclement weather, low visibility and anti-CAA (citizenship amendment act) protests in certain parts of the country has disrupted multiple flights across GoAir's network. This was further aggravated with flight duty time limitations (FDTL) of the crew," a spokesperson of the airline told Hindustan Times.
The airline released a statement stating that it has initiated certain steps to reduce the inconvenience to the passengers.
"Alternate flight arrangements are being explored to minimize the impact. Free cancellation and re-booking options have been offered to all those affected," it said in the statement.
(With inputs from agencies)