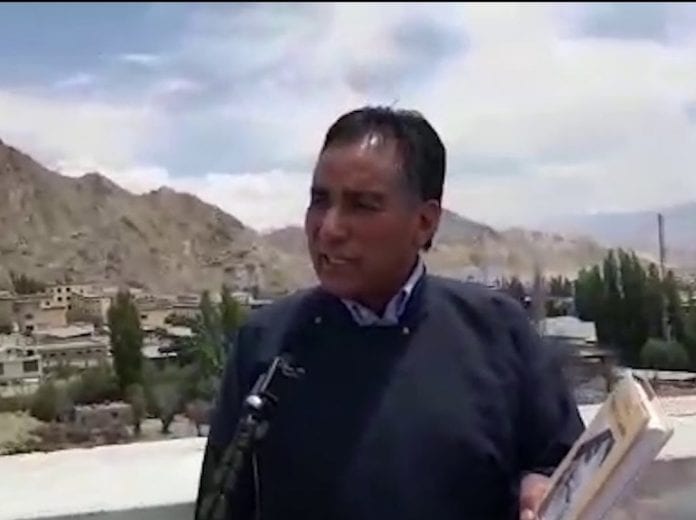 The grandson of Rasool Galwan, the explorer from Ladakh after whom the valley was named, said the Galwan Valley will always remain a part of India.
The "violent face-off" at the Galwan Valley, during which more than 20 Indian army were killed, was one of the worst clashes along the Sino-India border.
Though China did not put out any official casualty figures, Indian army sources said at least 43 people were killed or injured from the Chinese side.
Advertisement
"The valley was named after my grandfather, Ghulam Rasool Galwan, after he helped a group of British explorers return safely after losing their way during an expedition," NDTV quoted Mohammad Amin Galwan, Rasool Galwan's grandson as saying.
Mohammad Galwan's family has lived in Ladakh for generations.
"My grandfather was born in 1878 in Leh and had started working as a guide for the British in Tibet, mountains of central Asia and especially the Karakoram Range, when he was 12 years old," Galwan told NDTV.
During that period, the British were worried about Russia's territory expansion towards Tibet.
Related news | Satellite pics show China trying to disturb Galwan river flow: Report
Ghulam Rasool Galwan had reportedly guided British troops through those cold, dangerous terrains along the border when they tried to gather intelligence about the Russian intrusion, which may have posed a threat to British interests in India.
His grandson said that during one such expedition with Lord Dunmore, the caravan in which the group was travelling went astray due to hostile weather in the region.
"My grandfather went in search of a route and reached a river. He found a new route which helped the explorers escape death. So, Dunmore named the valley and the river after my grandfather," NDTV quoted Mohammad Amin Galwan as saying.
Galwan said China too had tried to stake a claim on this land in 1962. "This place was a part of India and will remain a part of India. Our soldiers fought them off then and they have done so again. We respect our soldiers and salute their sacrifice," he asserted.
The face-off comes after weeks of escalating tensions between India and China, which were triggered after an arm-to-arm combat between Indian and Chinese troops. This was followed by both nations bringing in more troops and recording increased activity along the area, including allegedly enhancing temporary defence infrastructure and weaponry, and upgrading a military airbase around 180 km from the Pangong Tso area.
Related news | China, India agree to deal with Galwan conflict in 'just manner': Official
A series of talks by both sides followed, after which the two nations resolved the dispute and began to disengage slowly. Army sources said the conflict in the Galwan Valley took place during the disengagement process.
The whole ordeal began when China opposed India's plan to lay a key road in the Finger area around the Pangong Tso Lake and the construction of another road connecting the Darbuk-Shayok-Daulat Beg Oldie road in Galwan Valley.
The road in the Finger area in Pangong Tso is considered crucial for India to carry out patrol.
India stated firmly that it would not stall any border infrastructure projects in eastern Ladakh in view of China's protests.