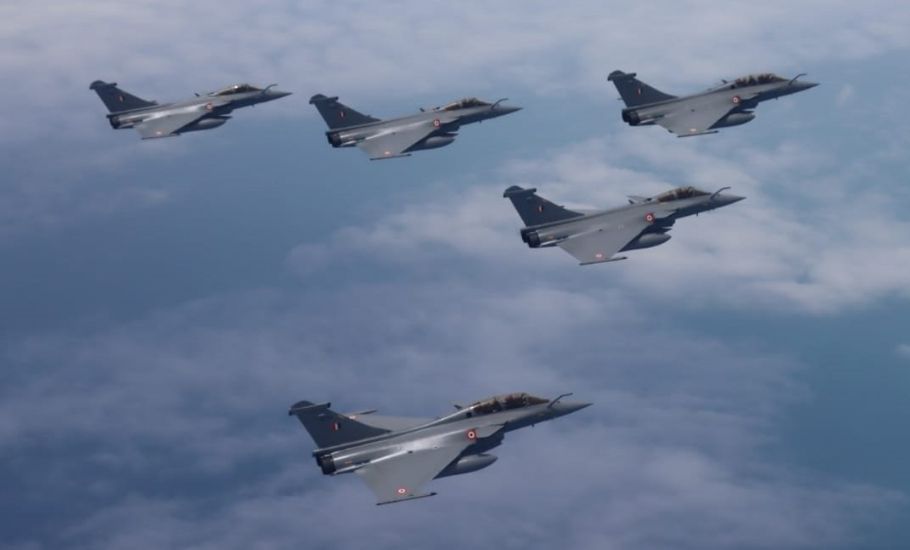 Riding on Prime Minister Narendra Modi's 'Make in India' wave, French defence aircraft manufacturer Dassault Aviation has shown its eagerness to make Rafale fighter jets in India, provided the volume is high enough.
Diplomatic Advisor to the French President, Emmanuel Bonne, who is in India, has come with an offer from the French government to make at least 100 Rafale fighters in India, ThePrint reported.
Also read: Facing criticism, France vows to speed up COVID-19 vaccinations
In case the Modi government doesn't agree to manufacture the requisite number of jets, Dassault would like to hike the procurement of parts from India.
The Government of India had placed an order for 36 fighter jets in 2016. The Indian Air Force (IAF) wants to buy 114 more jets from Dassault. The procurement of new jets is not an easy process though. India, at present, is keen on procuring 36 Rafale jets first.
It was France which had first pitched the idea of making Rafale in India in the year 2017. Currently, Dassault Aviation gets engine doors and canopy made in India.
Besides, Dassault Aviation may set up a hangar at its Nagpur facility in a joint collaboration with Anil Ambani's Reliance Defence. Dassault wants to have five hangars across the country.
Dassault Reliance Aerospace Ltd, through its Nagpur facility, is already making cockpits for Falcon business jets. It wants to scale up its operations and eventually manufacture the complete Falcon 2000 in India.