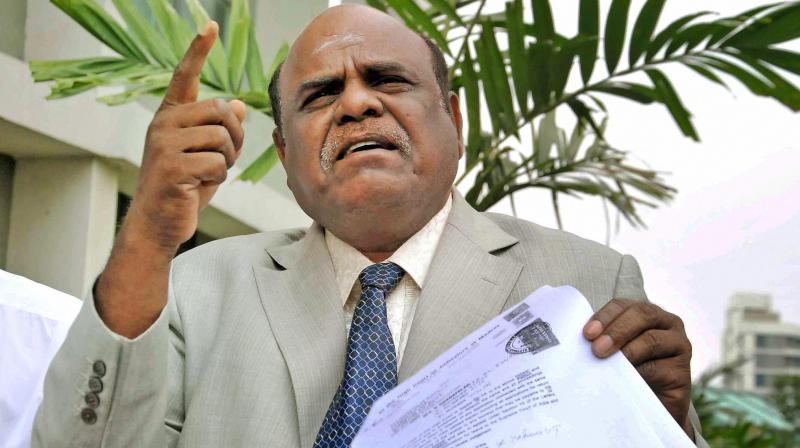 Former HC judge CS Karnan arrested for 'offensive' remarks on judges' wives
Former High Court judge CS Karnan was arrested by Chennai Police on Wednesday (December 2), a month after he made offensive statements against women judges and wives of judges of the high court and Supreme Court.
A case was filed against Karnan by the cyber cell of Chennai police on October 27, after a lawyer complained that the former judge in a YouTube video has allegedly threatened to sexually assault the wives of 13 former and current Supreme Court judges and a retired woman judge of the apex court.
Karnan had also allegedly named women employees and lawyers of the court, alleging that they had been sexually harassed by judges of the Supreme Court and the high court.
Following the complaint, 10 lawyers from the Bar of Madras High Court had written to Chief Justice of India SA Bobde, urging him to intervene in the case and stop the circulation of the video.
Karnan in 2017 was sentenced to six months of jail by the Supreme Court for contempt of court when he was a judge of the Calcutta High Court.
First appointed as a judge in the Madras High Court in 2009, he was transferred to the Calcutta High Court in 2016. During his term there, he had accused senior judges of corruption in letters to Prime Minister Narendra Modi and then President Pranab Mukherjee.