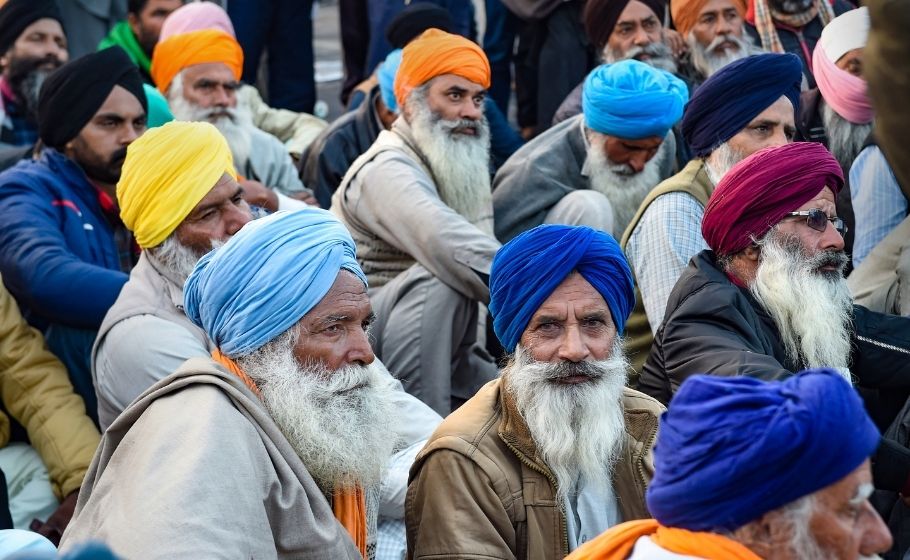 Farmer unions have alleged the government is harassing them by using the National Investigation Agency (NIA) to target those supporting the ongoing farmer agitation. The NIA is probing some NGOs for "funding Khalistani campaigns", led in particular by banned outfit 'Sikhs for Justice'.
The NIA sent notices on January 15 to over 24 people associated with the ongoing farmers' protests to appear before it in Delhi in connection with its probe related to funding of Khalistanis abroad for organising campaigns and demonstrations outside Indian missions in the UK, the US, Canada, Germany, among other countries.
Also read: Meeting no 9 ends, but result the same: No end to stalemate over farm laws
Farmers who have been protesting against the controversial three farm laws for over a month say that the NIA sending notices to its supporters could be an obstacle in the ongoing talks. Farmer unions allege the government is trying to "weaken" their movement by targeting organisations that have been helping them with food and tents.
Farmer unions have said that no farmer who has received these notices shall appear before NIA "as a mark of protest."
Also read: Explainer: Why farmers, Centre have failed to reach an agreement
Farmer unions had raised the NIA issue during the ninth round of talks on June with three Union ministers — Narendra Tomar, Piyush Goyal, and Som Prakash.
Union Agriculture Minister Narendra Singh Tomar had "promised to look into the matter", according to  Samyukt Kisan Morcha, which said in a statement that "in the coming days, legal action will also be taken against these notices."
NIA officials, however, have said that they have issued summons to the people as "witnesses" to clarify some points  of the probe.