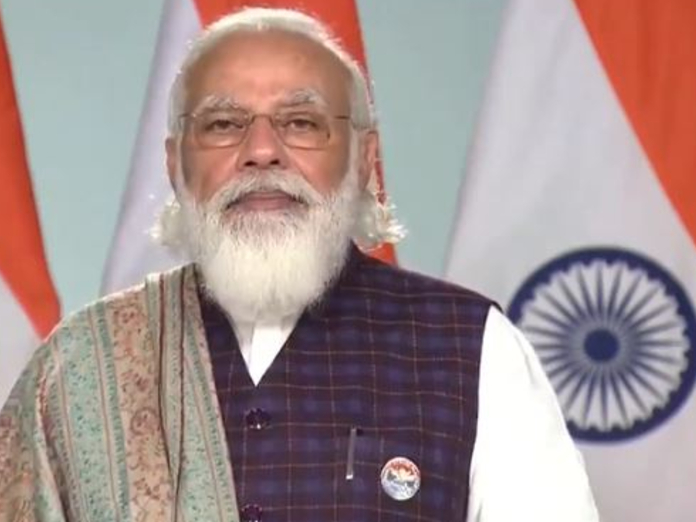 Prime Minister Narendra Modi, on Friday (December 18) said the laws against which the farmers are protesting near Delhi were not introduced arbitrarily, but were brought in after being demanded for a long time.
"There were demands for the reforms from parties, experts, progressive farmers for many years. The previous governments had made promises to the farmers but never delivered. They are upset because what they had only talked about, Modi has done that," he said.
Addressing farmers of Madhya Pradesh's Raisen district via video conference, during a state-level Kisan Sammelan (farmers' conference), Modi with folded hands told them that the government was willing to allay their fears about the laws, adding that the notion that the new laws will do away with Minimum Support (MSP) price was "the biggest lie ever".
Advertisement
"If anyone has any concerns, then with our heads bowed, our hands folded, we are willing to allay their fears," Modi said.
The prime minister's address was part of the Centre's "information campaign" to sensitise people on the new farm laws, introduction of which has sparked a massive farmers' protest in Delhi.
"People should seek replies from political parties who talked about agricultural reforms in their manifestos," he said.
Also read: Modi says previous govts gave only hollow slogans to farmers
He also alleged that the previous governments did nothing about the Swaminathan Committee report for years. "We have implemented it in the interest of farmers," he said.
He said under his government a total amount of ₹16,000 crore is being transferred into the bank accounts of 35 lakhs farmers of Madhya Pradesh. "Today, several farmers have been given Kisan Credit Card. Earlier, they were not available to all farmers. But we changed rules to make Kisan Credit Card available to all farmers across the country," he added.
He also alleged that farmers are being "misled" by false information on MSP, APMC and farming agreement, while stressing that MSP will continue to be operational.
Also read: Rahul accuses PM of lying about Chinese intrusion into Indian territory
Madhya Pradesh Chief Minister Shivraj Chouhan also assured that mandis will continue. "PM Modi wants to double the income of farmers. Mandis won't be closed at all… Congress is shedding crocodile tears, Kamal Nath had distributed fake loan waiver certificates," he said.
Madhya Pradesh has planned similar programmes at the district, block and panchayat levels.
The BJP's national leadership has written to all state units to organise Kisan Sammelans, mass awareness and public outreach programmes to sensitise farmers about the benefits of the farm laws. Talks are also being held by senior ministers with "pro-farm law" groups.
Gujarat's Deputy Chief Minister Nitin Patel had addressed a Kisan Sammelan in Panchmahal district, Gujarat, on Thursday (December 17), blaming "anti-national elements, terrorists, Khalistanis, communists and pro-China people" for the protests.