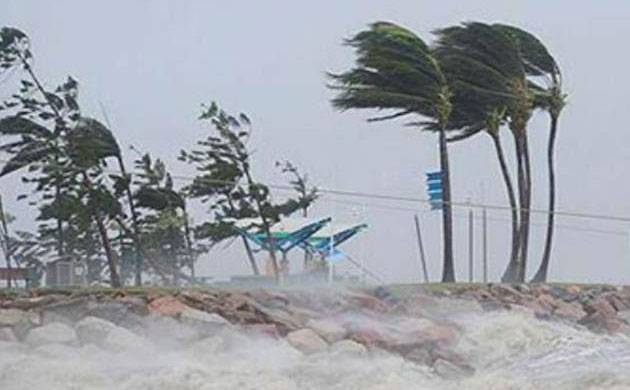 Coastal Odisha has been put on high alert with cyclone Fani intensifying into an "extremely severe cyclonic storm," according to an Indian Meteorological Department (IMD) release on late Tuesday (April 30) night.
IMD has issued a 'yellow warning' for Odisha coast, predicting heavy to very heavy rains at places such as Boudh, Kalahandi, Sambalpur, Deogarh and Sundargarh, ANI reported.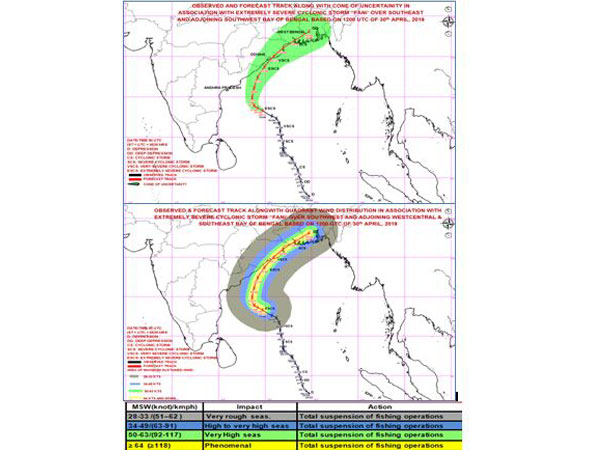 The cyclone centred in the Bay of Bengal is likely to move northwestwards by the noon of May 1. It will cross Odisha coast between Gopalpur and Chandbai and further move to the south of Puri by May 3, at a maximum sustained wind speed of 175-185 kmph gusting to 206 kmph, the report said. Post making its expected landfall at Puri, Fani will move along the coastal region of Jagatsinghpur, Kendrapara and Balasore before entering West Bengal.
Advertisement
The Election Commission of India on May 1 directed the Odisha government to lift its Model Code of Conduct from 11 districts that are likely to be affected. Odisha Chief Minister Naveen Patnaik on April 30 had met Chief Election Commissioner Sunil Arora urging him to postpone the assembly election in Patkura constituency (scheduled for May 19) in view of the impending cyclone.
Chief relief commissioner of Odisha Bishnupada Sethi on May 1 ordered all education institutions to be closed from May 2. All examinations will be postponed and rescheduled, said a report in this regard.
Five IAS officers have been appointed to oversee relief and restoration work in as many vulnerable districts – Puri, Jagatsinghpur, Kendrapara, Jajpur and Balasore.
The National Disaster Response Force (NDRF), the Coast Guard and the Navy are on high alert. NDRF has deployed at least 41 teams for relief and restoration work. The Indian Coast Guard and Navy have also deployed ships and helicopters for relief and rescue operations. Army and Air Force units in Andhra, Odisha and West Bengal have been put on the standby, said a report by OTV.
The National Crisis Management Committee (NCMC) on May 1 met with states and reviewed their preparedness to deal with the situation arising out the cyclonic storm.
At least 879 multipurpose cyclone shelter have been kept ready. The government has cancelled leaves of doctors and health workers up to May 15.
The Home Ministry on April 30 issued an advance financial assistance of Rs 1,086 crore to four states for preventive and relief measures in response to the cyclonic storm.
Fishermen have been advised not to venture into the deep sea areas of northwest and adjoining west-central Bay of Bengal along and off Odisha coast from May 2 to May 4.