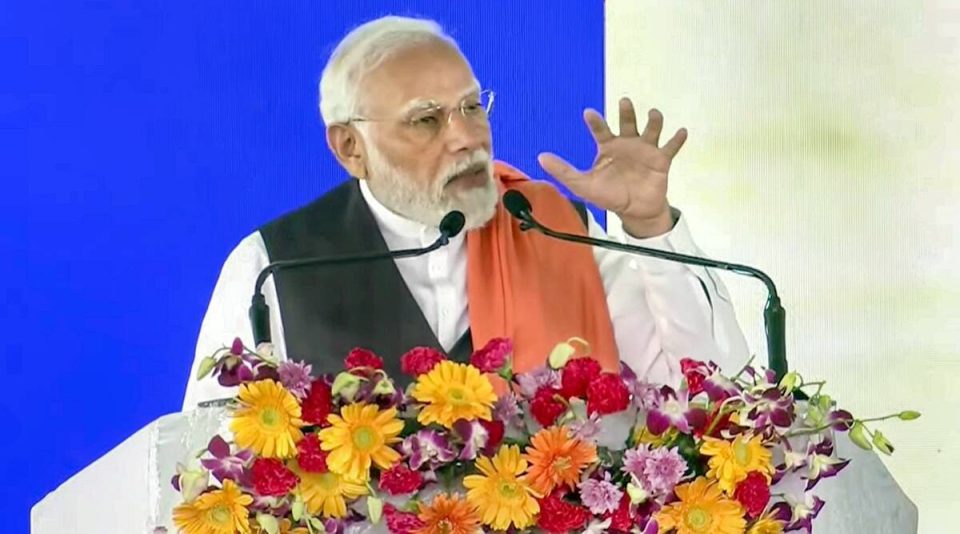 Emergency was a dark era in country's history: Modi in 'Mann Ki Baat'
Prime Minister Narendra Modi stated on Sunday (June 18) that the Emergency period was a dark era in the nation's history, marked by the perpetration of atrocities against individuals who stood in support of democracy.
He asserted that India is the mother of democracy which holds democratic values and the Constitution supreme and, therefore, "we cannot forget June 25 when Emergency was imposed on us".
Emergency was imposed in 1975 by the then Prime Minister Indira Gandhi.
Also Read: PM's June 20 US visit: Education to tech, here's what Modi, Biden will discuss
In his 'Mann Ki Baat' radio broadcast, Modi also lauded India's increasing capability to deal with natural disasters as he expressed confidence that the people of Kutch will quickly recover from the devastation caused by cyclone Biparjoy.
The prime minister said after the devastating earthquake two decades ago, people had expressed doubts on whether Kutch will be able to recover from the destruction.
But the people of Kutch recovered from the disaster, he said.
Modi also said that in the last few years, India's disaster management capability has increased and it is becoming an example.
Also Read: Indian-Americans send welcome messages for Modi from Times Square to Niagara Falls
Cyclone Biparjoy made landfall near Jakhau on Thursday evening, leaving a trail of destruction in Kutch and Saurashtra regions of Gujarat.
The prime minister said this time he is holding his 'Mann ki Baat' radio broadcast on June 18 instead of last Sunday of the month as he will be travelling to the United States next week.
Modi said during his visit, he will get an opportunity to participate in the International Yoga Day programme at the UN headquarters in New York.
"I appeal to all of you to adopt yoga in your life and make it part of daily routine," the prime minister said.
(With agency inputs)