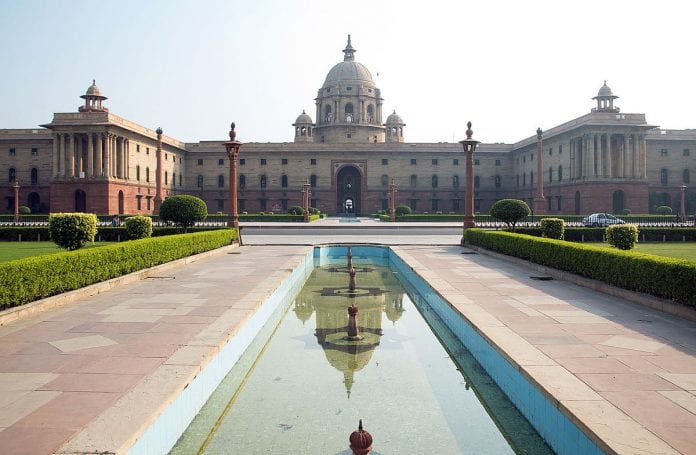 A number of Right to Information (RTI) queries filed by an RTI activist has exposed how the Narendra Modi government's electoral bond scheme allowed unaccounted money to flow to political parties.
RTI activist Saurav Das's queries to the Ministry of Corporate Affairs reveal how the scheme was introduced through an 'informal discussion' bypassing the rules.
Das filed an RTI on November 28, 2019 stating "whereas the Companies Act, 2013 provided for a cap on the contributions made by companies to various political parties to the extent of 7.5% of the net profit of the last three financial years", the "Finance Act 2017, amended the Companies Act, 2013 to remove this cap of 7.5%".
Responding to the query, the Ministry extended documents relating to communication between various departments of ministries on the issue of the change in Section 182 of the Companies Act, pertaining to prohibition and restriction regarding contributions to political parties, The Wire reported.
The document shows that the Minister of Corporate Affairs hosted a meeting on March 8, 2017, where the proposal for issuing electoral bonds following amendment to the RBI Act, 1934, was discussed. This was only an informal discussion between the Ministry of Corporate Affairs and Department of Revenue, says the document.
Also read | BJP earned ₹27.5L per hour in FY 2018-19 through electoral bonds: Report

The informality of the meeting ensured that it circumvented the 2013 Supreme Court judgment that every formal discussion should be minuted.
The opposition claims that electoral bond scheme was pushed by the BJP as a Money Bill so that the opposition does not cause trouble in the Rajya Sabha.
However, the notes revealed that the Department of Legal Affairs had its doubts about how electoral bonds was being taken forward as a Money Bill.
As reported by The Huffington Post, the law ministry said in a two-page note that "this illegal step was a one-off exception and urged the Modi government to "avoid considering this practice as a precedent".
Das also filed an RTI query with the Prime Minister's Office seeking "certified true copies of all correspondences between the PMO and the Ministry of Corporate Affairs or Ministry of Finance on amending this provision of law."
Responding to this query, the PMO denied to give information and discredited Das's right to seek information.
"The request of the applicant is sweeping, roving and generic in nature. It does not highlight any specific information, the applicant intends to seek from this office. The supply of information in this form would divert the resources of the public authority disproportionately", the PMO said in its response on December 16, 2019, reports The Wire.
Also read | Modi govt ignored RBI warnings against electoral bonds, reveals report