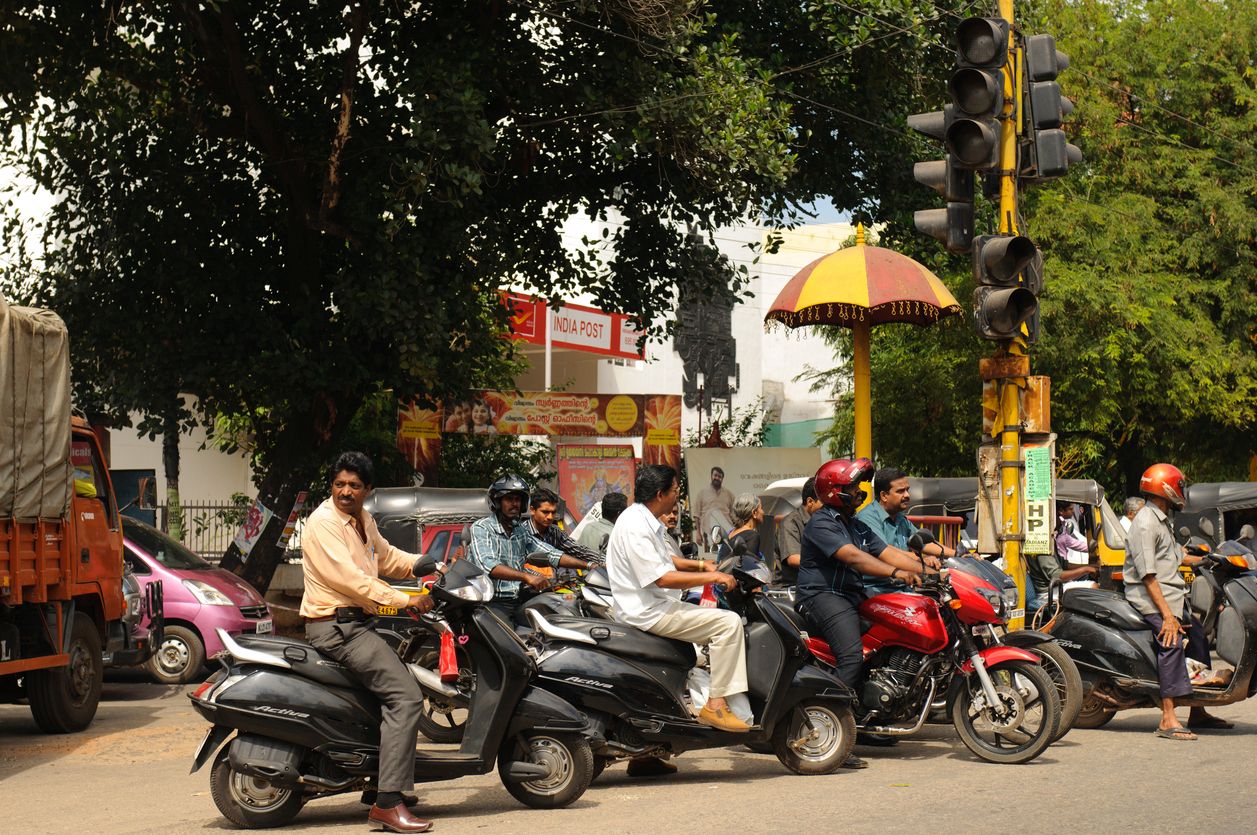 Don't have a driving licence? Then pay ₹5000 fine under new traffic laws
Breaking traffic rules, not wearing a helmet or driving when drunk will now incur heavy penalties once the Centre's new law for motor vehicles comes into force.
The Rajya Sabha on Wednesday (July 31) passed the Motor Vehicles (Amendment) Bill, 2019 and charted out strict penalties for traffic violators.
The upper house passed the bill with 108 votes in its favour and 13 against it, in response to three amendments moved by Road Transport and Highways Minister Nitin Gadkari. The Bill aims to regulate traffic violations and bring a safer traffic environment for motorists and pedestrians. It will now require the President's nod to become a law.
Gadkari while tabling the bill said more than 5,00,000 road accidents take place in the country every year, leading to around 1,50,000 deaths. The number could come down by 50 per cent if the provisions of the Bill are implemented, he assured.
Under the new law those driving without a licence will have to pay a fine of ₹5,000 instead of an earlier penalty of ₹500. Penalty for drunk driving has also been increased from ₹2,000 to ₹10,000, while riding without helmet would cost one ₹1,000 and disqualification of licence for three months. Violations of licencing conditions would cost from ₹25,000 to ₹1 lakh.
The transport minister said the process to obtain driving licenses will be computerised from now on and anyone – whether a minister or a layman –applying for a driving licence will have to pass an online test to get one.
Stating that the Centre has no intention to interfere in the affairs of state governments, Gadkari said state transport corporations were free to run their buses. He also stressed the need for promoting electric vehicles in the country.
The transport ministry has reportedly charted out a ₹14,000 crore plan to tackle road accidents in the country. "We have received an in-principle approval for ₹7,000 crore from Asian Development Bank (ADB) for the same and will receive it from the World Bank very soon," Gadkari said. The ₹14,000 crore will be used not only to develop national highways, but also to build state and district roads and identify other black spots, Gadkari said. The Bill also proposes setting up driver training centres across the country given the shortage of 22 to 25 lakh drivers. It said the Centre was ready to provide ₹1 crore subsidy for each centre.