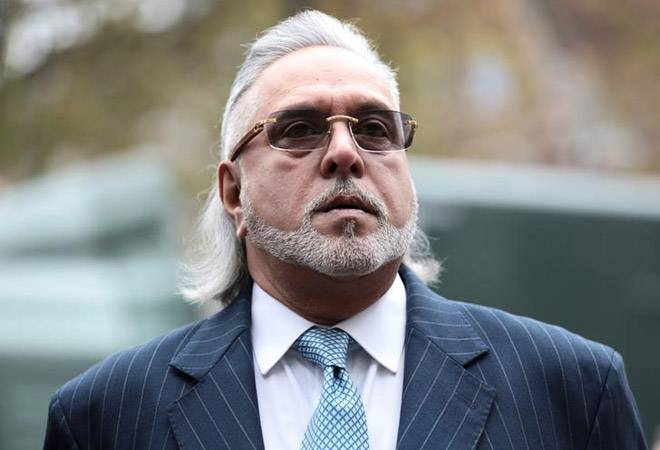 The Centre is not aware of the reasons why the United Kingdom has not been able to extradite liquor baron Vijay Mallya to India yet despite a clear directive from the apex court of that country to do so.
The Ministry of External Affairs on Monday gave this information to Supreme Court of India, adding that the extradition order of Mallya by the highest court in the United Kingdom has not come into effect yet.
Interestingly, Central Govt submits that after the UK Supreme Court ordered Vijay Mallya's extradition, some "secret" proceedings are going on there, & that the Govt isn't even aware of those proceedings. https://t.co/aIps7Sk3xU

— Utkarsh Anand (@utkarsh_aanand) October 5, 2020
Solicitor General Tushar Mehta expressed ignorance about the current proceedings in the UK Supreme Court, which had in May cleared the extradition of Mallya to India.
Mallya's lawyer in India too could not explain when the extradition proceedings will end in the UK. The Supreme Court of India asked Mallya's counsel to apprise the court about the nature of UK proceedings in the next hearing on November 2.
Earlier, the Supreme Court rejected Mallya's plea for review of 2017 verdict holding him guilty for contempt of court. The liquor baron was found guilty of contempt for transferring $40 million to his children in violation of the court's order.
Mallya has been charged with alleged fraud and money laundering charges amounting to estimated ₹9,000 crore.
The British High Commissioner Sir Philip Barton earlier told PTI: "The extradition of Vijay Mallya is an ongoing legal case and I can't comment any further on it. I can't say anything at all about timescales," Barton said.
The British High Commissioner further said, "The UK government and the courts, which are independent of the government, are absolutely clear about their roles in preventing people avoid justice by moving to another country. We are all determined to play our part in any case, and to make sure that we are working together to ensure that criminals can't escape justice by crossing national borders."
A British High Commission spokesperson told PTI: "Under United Kingdom law, extradition cannot take place until it is resolved. The issue is confidential and we cannot go into any detail. We cannot estimate how long this issue will take to resolve. We are seeking to deal with this as quickly as possible," the official had said.
Also read: British left behind a 'Himalayan' mess;  India, China still fighting over it
There were enough indications earlier that the UK government would extradite Mallya to India at the earliest. The UK Supreme Court too ruled in favour of India in May this year. However, for reasons unknown, Mallya could not be brought to India yet.
The Indian foreign ministry has requested the UK not to consider Mallya's request for asylum.
Also read: NCW seeks explanation from UP police over manhandling of Priyanka Gandhi
Mallya was arrested by the UK authorities on April 20, 2017 on the request of the Indian investigative agencies.