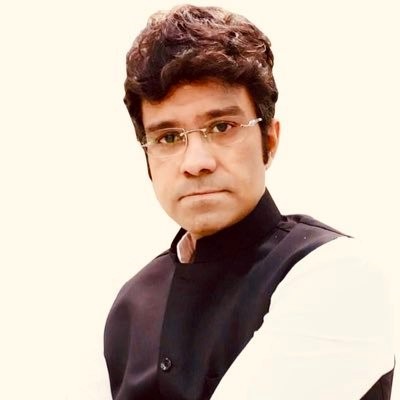 Owing to his disenchantment with the party, CR Kesavan said he had not participated in Rahul Gandhi-led Bharat Jodo Yatra
Citing differences with the "present" path the Congress is on, CR Kesavan, the great-grandson of India's first governor-general C Rajagopalachari, resigned from the Congress on Thursday (February 23).
According to CR Kesavan, he is not seeing any "vestige of the values" that had made him work for the party for over decades. In his resignation letter to party president Mallikarjun Kharge, he wrote in his letter, "I can no longer in good conscience say that I concur with what the Party presently symbolises, stands for …"
This is the reason Kesavan had recently declined an organisational responsibility at the national level and also refrained from participating in the Bharat Jodo Yatra. Also, he added that it is time for him to chart a new path and therefore, he resigned from the primary membership of the Congress party with immediate effect.
Attached herewith is my Letter of Resignation from the Indian National Congress. Jai Hind!@TamilTheHindu @dinamalarweb @dinathanthi @DinakaranNews @maalaimalar @PTTVOnlineNews @ThanthiTV @sunnewstamil @news7tamil @polimernews @News18TamilNadu @Kalaignarnews @JagranNews @lokmat pic.twitter.com/0QVlQ5ymIY

— C.R.Kesavan (@crkesavan) February 23, 2023
"I have also submitted to the appropriate authority my resignation as a trustee of the Tamil Nadu Congress Committee Charitable Trust," the resignation letter read.
Also read: Rahul can be 'tapasvi'; what Congress needs is labourers on its side
Kesavan however squashed any speculations that he may be joining some other party and that his resignation is being prompted by an offer from another party.  "To set the record straight, I have not spoken to anybody and honestly do not know what will unfold next," he pointed out.
Kesavan started the resignation letter by saying that he had returned to India to serve the nation driven by an ideology that was "all inclusive and committed to the goal of incremental national transformation".
His time in the Congress since 2001 had been challenging and engaging, said Kesavan, who had served as the vice-president of the Rajiv Gandhi National Institute of Youth Development at Sriperumbudur and as a member of the Prasar Bharati Board etc.
Also read: Kharge is helming Congress, but Sonia remains indispensable to party
Thanking Sonia Gandhi for the opportunities, he however was skeptical about the path the party is headed towards. He will continue to resolutely serve the country through a political platform, he said, adding that the party he joins will be one where he can continue to steadfastly uphold the integrity and ideals of public life, instilled and defended by the founding fathers and mothers of our great nation and by his great grandfather C Rajagopalachari.
CR Kesavan's resignation comes within a month of former defence minister AK Antony's son Anil Antony's exit from the party. While Anil said that he favoured PM Modi in the BBC row and was against the BBC, CR Kesavan did not give any particular reason for his exit from the Congress. But, he highlighted how he did not join the Rahul Gandhi-led Kanyakumari to Kashmir yatra owing to his disillusionment with the party.