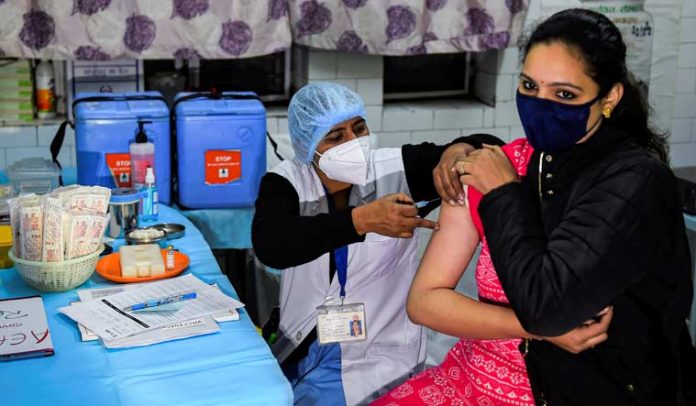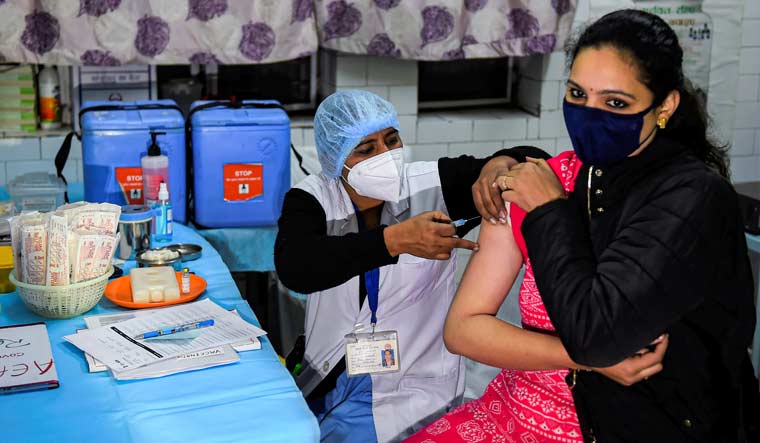 The resident doctors of Delhi's Ram Manohar Lohia (RML) Hospital have rejected Bharat Biotech's COVID-19 vaccine Covaxin due to 'lack of complete trial' and requested the medical superintendent to vaccinate them with Covishield, the vaccine developed by Oxford University and AstraZeneca and produced in India by Serum Institute of India.
The Resident Doctors' Association (RDA) of RML Hospital has said that the doctors are apprehensive of Covaxin as it has not completed the Phase trials.
In a letter to the medical superintendent, the association wrote, "The residents are a bit apprehensive about the lack of complete trial in case of Covaxin and might not participate in huge numbers, thus defeating the purpose of vaccination. We request you to vaccinate us with Covishield which has completed all stages of trial before its roll-out."
Related news: CoWIN app glitch hampers vaccination drive at places on Day 1
Dr Ajay, the association's general secretary told The Federal that doctors are willing to get vaccinated only if they are administered Covishield.
"When a majority of hospitals are getting Covishield vaccine, why can't we get it? It is not even proved that Covaxin is effective against COVID-19. We have refused to take Covaxin and have requested the superintendent to vaccinate us with Covishield," he said.
However, Dr AK Singh Rana, Medical Superintendent of RML Hospital, himself took the Covaxin shot on Saturday, when the central government rolled out its massive COVID-19 vaccination drive. Of all 81 sites in Delhi where the vaccination exercise is being carried out, only six Centre-run hospitals are using Covaxin. As many as 75 state and private hospitals are vaccinating healthcare workers with Covishield.
The six central government hospitals which are using Covaxin in Delhi are AIIMS, Safdarjung Hospital, RML Hospital, Kalawati Saran Children Hospital and two ESI hospitals.
A medical officer present at RML Hospital confirmed that the doctors are not turning up for the vaccination drive because of Covaxin and only 32 people took the Covaxin jab at the hospital.
Ahead of the launch of the vaccination drive, the Union health ministry had clarified that those getting vaccinated cannot chose between Covishield and Covaxin and that only one kind of vaccine can be used at a particular vaccination site to avoid the confusion at the time of the second dose.
Similar apprehensions against Covaxin was seen among health workers at Safdarjung Hospital and Kalawati Saran Children Hospital in the city. A few doctors The Federal spoke to, said they will either wait till the vaccination is opened for the general public or will get vaccinated in hospitals which are using Covishield.
'Why make us sign consent form if vaccine is safe?'
Of the 77 sites marked for vaccination in Haryana, six are using Covaxin in the districts of Gurugram, Karnal, Palwal, Faridabad, Sonipat and Yamunanagar.
A doctor from an inoculation centre in Chauma, where Covaxin was used said that they are not taking part in vaccination drive right now. He says doctors and health workers in Haryana are being asked to fill a consent form before being administered Covaxin, which in turn has raised suspicions against the vaccine.
"If this vaccine is so good, then why we are made to sign the consent form. This clearly states that there is something wrong with the vaccine," he said.
The Indian Council of Medical Research (ICMR) had earlier said inoculation with Covaxin would need consent and subsequent monitoring of recipients for side-effects. The vaccine has been rolled out in 'clinical trial mode' because of the COVID-19 pandemic to make more doses available for inoculation.
The medical officers in the hospital said that the contraction of COVID-19 by Haryana Home Minister Anil Vij, days after getting the first shot of Covaxin has created apprehensions and adversely impacted the vaccination drive related to the particular brand of vaccine. They confirmed that the turn out for Covaxin was not even 50 per cent.
Health Minister Harsh Vardhan, however, has assured that the vaccine is safe and is as good and effective as Covishield.
Related news: 14 adverse cases on Day 1 of COVID vaccination drive in Maharashtra
"Safety of people has always been paramount. Phase 3 trials for Covaxin are underway. It has been subjected to ample and adequate scrutiny. After seeing the results, experts have given approval. There is no need for fear. We have to be absolutely fearless and be sure of the safety of this vaccine and also have to be patient," he said recently.
"There is no difference between the two vaccines. Both are equally safe and effective. They haven't been divided for administering in terms of any category," he added.