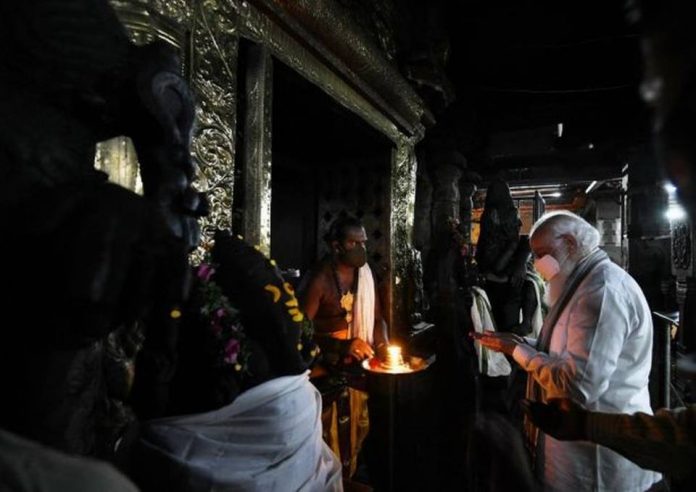 Four days ahead of the Tamil Nadu Assembly polls, Prime Minister Narendra Modi arrived in the temple town of Madurai on Friday and hit out at the opposition DMK alliance, saying while that party and the Congress liked being "self-proclaimed custodians of Tamil culture, their actions and words are contradictory".
The PM also sought to take credit for the resumption of Jallikattu – the traditional bull-taming sport that usually takes place as part of Pongal celebrations – which was banned in 2014 by the Supreme Court after animal rights activists called it "barbaric."
The order was upheld in 2016 when assembly polls in the state were round the corner and the BJP-ruled Centre wanted to reverse the ban following massive pro-Jallikattu protests in the state. In 2017, the apex court rejected a plea for an urgent hearing. However, then President Pranab Mukherjee had passed an ordinance facilitating the resumption of Jallikattu.
Advertisement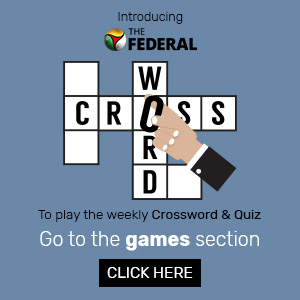 Modi on Friday (April 2) alleged that while the Congress government wanted to ban Jallikattu, it was the BJP government at the Centre which cleared an ordinance allowing the tradition to continue. He alleged the Congress had termed the traditional sport barbaric.
Also read: 'AIADMK in power, but shots called from Delhi,' says Kanimozhi targeting BJP
"UPA was in power in Delhi in 2011 and DMK had big ministries in the Central government. The UPA government banned Jallikattu. One UPA leader described Jallikattu as a barbaric practice! Is that the word you use for something that has been part of Tamil culture for centuries? In 2016, the Tamil Nadu Congress manifesto called for a ban on Jallikattu. Congress-DMK should be ashamed of themselves," Modi said addressing a public meeting in Madurai.
The Prime Minister addressed a rally in Madurai and hit out at the DMK and Congress alliance saying they did not understand the ethos of the Tamil culture.
Earlier Modi visited the famous Meenakshi Amman temple and offered prayers. He wore the traditional 'veshti' (dhoti), shirt and 'angavastram' during his visit, the Tamil Nadu BJP said on its official Twitter handle.
Modi was received by temple priests who accorded 'poorna kumbha' honour to him. The PM travelled to the temple by road.
The Madurai Lok Sabha seat has six assembly constituencies – Madurai North and West, Madurai Central, Madurai South & East and Melur. Elections to 234 Assembly seats in Tamil Nadu are slated on April 6 and the BJP is facing the polls in alliance with the ruling AIADMK.
BJP is also contesting the Kanyakumari Lok Sabha bypoll, necessitated due to the death of Congress MP H Vasantha Kumar, who died of COVID-19, last year. BJP leader and former Union Minister Pon Radhakrishnan is the party candidate for the by-election.
Shah in Cooch Behar
Home Minister Amit Shah, campaigning on Friday for the BJP in West Bengal's Cooch Behar, accused TMC leader Mamata Banerjee of running the state on a '3T model' – 'tanashahi' (dictatorship), 'tolabazi' (extortion), and 'tushtikaran' (appeasement). "However, PM Modi will run the state on a '3V model' – 'vikas' (development), 'vishwas' (trust) and 'yyapar' (business)," Shah said.
Also read: Bengal drama gets murkier with BJP, TMC's leaked clips war
Addressing a public rally in Cooch Behar's Sitalkuchi, Shah said, "Bengal is looking for 'parivartan' and let me tell you that Didi is losing the Nandigram seat. In north Bengal also people will give her a befitting reply for her step-motherly attitude," Shah said.
The Coochbehar reserved seat for Scheduled Caste consists of seven assembly seats in north Bengal. "North Bengal will be our topmost priority. As promised in our manifesto, we will give Rs 2,000 crore to the North Bengal development board for your development. There'll also be a battalion of Rajbanshi youth, to pay tribute to Narayani Sena. Cooch Behar is just 700 km from Kolkata, but North Bengal is 7,000 km from her heart," he said.