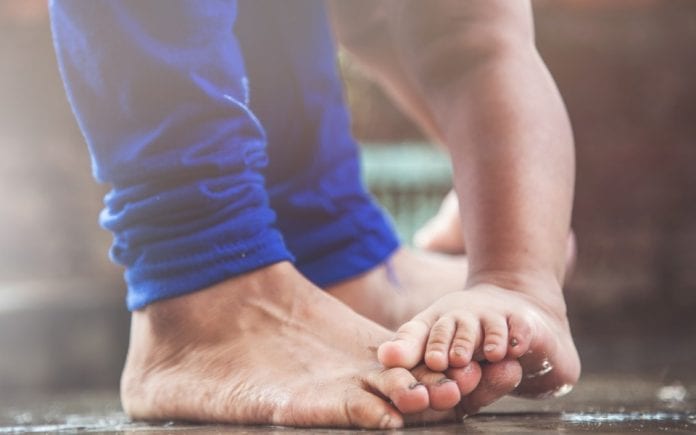 #Gadgetfreehour, a campaign to rediscover family bonds and ties between parents and children will be marked on November 14 between 7:30 pm and 8:30 pm, to feel the real connection sans technology.
At a time when gadgets have taken over in a way that face-to-face communication with family members has become a rarity, a social awareness campaign is aiming to help families reconnect.
Set to be marked on November 14 between 7:30 pm and 8:30 pm, the initiative by ParentCircle, a print and digital platform focusing on parenting, looks at making parents rediscover the joy of spending time with their kids.
Parents are being encouraged to engage with their children during the one hour in any kind of activity — playing with them, or just talking to them — after putting their gadgets away.
Also read: Online gaming addiction: How much is too much?
Rajesh Viswanathan, vice president, content strategy, ParentCircle, says that the idea is to make parents understand that gadgets are here to stay, and that it is about regulation of its use.
"Gone are the days when we played carrom or a game of chess to spend time with our family. Even games have moved online. Some think that banning the use of gadget is the solution, but technology will last and there are several positive aspects to it. Instead, they should look at the setting up their children for the future and work towards moderating the use and influence of gadgets in their lives," he says.
"There are many advantages of gadgets, but these shouldn't be indulged in at the cost of personal connection," he adds.
The campaign has also been supported by the Tamil Nadu Education Department with a circular being sent out to 58,000 schools about the initiative, urging parents to take part in the initiative. At least 1 million parents are expected to be part of the campaign.
Also read: Your cellphone could be making you depressed: Study
#Gadgetfreehour has found support from several big names like chess legend Vishwanathan Anand and cricketer Ravichandran Ashwin, to name a few. Corporates like AT&T and Tata Motors are also part of the campaign.
Child rights groups in the state, including Tamil Nadu Child Rights Watch too have encouraged the initiative, saying it is important for children to be assured that they are important.
Those interested in the campaign can take a pledge on www.gadgetfreehour.com or give a missed call to +91 7230019118.