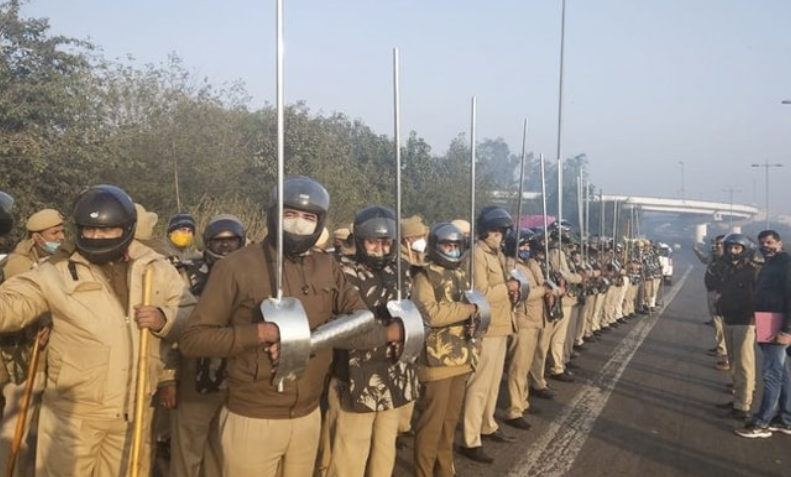 Didn't commission metal lances: Delhi police on cops' new weapon
A day after pictures showing policemen holding metal pikes and arm gear, reportedly to defend themselves against sword-wielding farmer protesters, surfaced on social media, the Delhi police in a disclaimer have said that the department has commissioned no such weapon or armour while asking the policemen in the photos to explain their act.
In the disclaimer, Delhi police said the policemen in the pictures were from the Shahdara unit who had taken the initiative by themselves.
"The images were from Shahdara district. A local officer asked for these metal lathis without seeking approval from any senior officers," a Delhi Police spokesperson told NDTV.
The officer said the metal lancets were seized from the policemen once the senior officers got to know about the unauthorised act.
Related news: Nails on roads, Twitter ban, trains diverted to stop farmers' agitation
A policeman was grievously injured during a clash between protesting farmers and outsiders who had entered their tents at Singhu border last week. Police officer Pradeep Paliwal had tried to intervene when a farmer brandishing a sword had tried to attack the outsiders.
Many protesters were also seen flaunting swords during the tractor rally called by farmers on Republic Day.
On Monday, a picture showing officers in khakee lined up along a highway and holding metal lancets, made the rounds on social media.