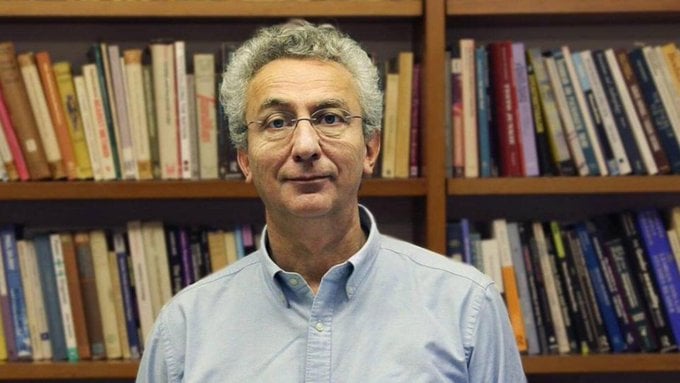 Deportation of anthropologist Filippo Osella leaves academics in shock
Academicians say Filippo Osella was travelling on proper visa; Congress MP Shashi Tharoor has said that the government "persists in shaming us before the world"
The deportation of renowned anthropologist and sociologist Filippo Osella from the Thiruvananthapuram airport has left Kerala's academic community in shock. Osella, who hails from the UK, specialises in South Asian studies and has authored several books and academic papers on Kerala. He is quite well known in the state.
He landed at Thiruvananthapuram airport on March 24 to participate in an academic conference scheduled to begin on Friday (March 25). He was denied entry and deported in an incident that has left academicians in Kerala rattled. Airport authorities have so far not cited any reason for his deportation.
Reacting to the development, TT Sreekumar, professor at the English and Foreign Language University in Hyderabad, said: "Filippo's deportation has been unfortunate and no reasons have been given for the same. Minister for Fisheries Antony Raju would inaugurate the conference for which Filippo was a key organiser. I was the respondent for Filippo's paper on communication technologies and artisanal fishers in Kerala."
Sreekumar also said that Osella's scheduled paper would now be presented by his colleagues. He expressed his disappointment at the development which, he said, would deny him the opportunity for an interesting conversation that he had been looking forward to.
Author of widely read book
Osella, professor at the University of Sussex, was one of the organisers of the conference titled 'Emerging technologies of communication and governance on the livelihood of artisanal fishing communities in Kerala' jointly organised by Cochin University of Science and Technology, Centre for Development Studies and University of Sussex.
His book, Social Mobility in Kerala, published in 2000, has been widely read and discussed. Filippo Osella and Caroline Osella have jointly and independently authored several academic papers on Kerala's social and cultural history.
"He travelled to Kerala on a proper research visa, the Centre has not cancelled his visa either, and he also had taken the return ticket well within the duration of his visa. Then why did the authorities send him back?" asked J Devika, feminist scholar and professor at Centre for Development Studies, Thiruvananthapuram, requesting the government of Kerala to take the matter with utmost seriousness.
"He has a long-term association with Kerala. Even this conference is the result of a one-year-long deliberation between the University of Sussex and Kerala University of Interdisciplinary Centre and the Centre for Development Studies. The government should not ignore this citing the reason that this comes in Centre's jurisdiction. If the Kerala government wants to push its dream of building a knowledge society, they need to address this issue," Devika wrote in her Facebook post.
Govt shaming us before the world: Tharoor
Meanwhile, Congress MP from Thiruvananthapuram Shashi Tharoor said the decision should be reversed. In a tweet, Tharoor said that the government "persists in shaming us before the world". He also demanded that an apology be issued by the government and Osella be invited again.
Intolerance takes many forms, but deporting a respected scholar with no explanation is a particularly petty form of intolerance: https://t.co/0ja0WMYnfu
Our government persists in shaming us before the world. This decision should be reversed, apology issued & Osella invited back

— Shashi Tharoor (@ShashiTharoor) March 24, 2022
Osella: A foreign scholar with nuanced understanding of Kerala
Filippo Osella is a scholar who has a deep and wide understanding of South India in general and Kerala in particular. His observations on Kerala's religiosity, political practices and social morality have been widely debated among scholars of social science.
In an interview with Victoria Sheldon, Osella said, "Kerala is a state in which on the one hand there has always been a progressive politics since the 1940s if not earlier and yet, it has also been an extremely conservative state with reference to morality. One has to think with reference to gender and sexuality to understand how it is a very conservative state.
"Historically, this has not always been the case. There have been moments in which people could be freer to experiment in different social and gender positions, as well as intimate relations. I think to a large extent Kerala has not been so much different from the rest of India, where there has been a tension between modernization and modernity on the one hand, and social and moral conservativism on the other, with these two things work alongside each other."
According to his profile note published on the website of the University of Sussex, his areas of specialisation are Kerala, South India, South Asia, Gulf countries: social reproduction and stratification, popular religion (Hinduism and Islam) and reform movements, migration, masculinity, consumption, relations between economic and religious practice, entrepreneurship and trade networks.
Osella conducted his doctoral research in rural Kerala and published two books – one on issues of stratification, identity and social mobility among an ex-untouchable community, Social Mobility in Kerala, and another on masculinities, Men and Masculinity in South India, published in 2007.
His recent research examines contemporary transformations of south Indian Muslims with fieldwork in Kozhikode and a number of Gulf countries. On the basis of this research, he has co-edited a special issue of Modern Asian Studies on 'Islamic Reform movements in South Asia' (with Caroline Osella).