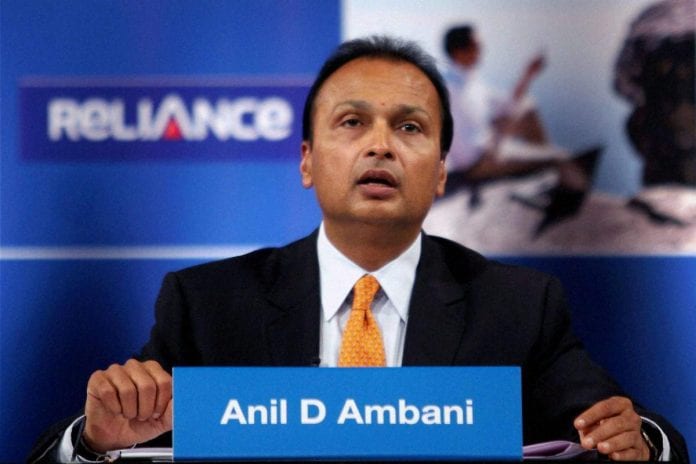 Industrialist Anil Ambani got some relief on Thursday when the Delhi High Court stayed the proceedings initiated against him by the State Bank of India (SBI) under the Insolvency and Bankruptcy Code (IBC) to invoke personal guarantees he had given for loans taken by two companies of his group.
The court, however, said Anil Ambani cannot sell or transfer his personal assets till further orders.
The SBI wanted to invoke the personal guarantee of Rs 1,200 crore he had given for a loan of Rs 565 crore to Reliance Communications (RCom) and Rs 635 crore for Reliance Infratel (RITL) given in August 2016.
Anil Ambani moved the HC after the National Company Law Tribunal (NCLT) on August 20 allowed initiation of insolvency proceedings against him by appointing a resolution professional (RP) to verify SBI's claim on personal guarantees.
Advertisement
The SBI, along with the ministry of corporate affairs and the Insolvency and Bankruptcy Board of India (IBBI), argued in the HC that a stay order on the insolvency proceedings could prompt other promoters who had given similar personal guarantees to also approach court in an attempt to escape.
Both RCom and RITL are facing insolvency proceedings. RCom had filed for bankruptcy last year. It was admitted into insolvency by the Mumbai Bench of the National Company Law Tribunal (NCLT) in June 2019. The company had a total debt of over Rs 45,000 crore.
In March, a resolution plan was submitted by the resolution professional for realisation of about Rs 23,000 crore from the sale RCom assets.
The company has been facing a legal battle in the UK, too, after its Chinese lenders — Industrial & Commercial Bank of China, China Development Bank and the Export-Import Bank of China — took it to court to recover their dues. The banks recently won an order allowing them to recover Rs 5,447 crore from the company.