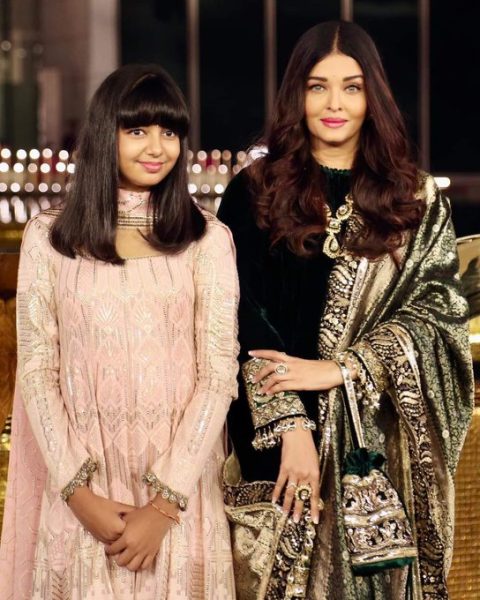 Aaradhya Bachchan is the daughter of actors Abhishek Bachchan and Aishwarya Rai Bachchan.
The Delhi High Court issued a restraining order on Thursday against several YouTube channels from publishing misleading content about the health of Aaradhya Bachchan. She is the daughter of actors Abhishek Bachchan and Aishwarya Rai Bachchan. The court stated that spreading false information about a child reflects "morbid perversity".
In response to a lawsuit by the minor child and her father, the court directed Google to take down certain videos from its platform which claimed that Aaradhya Bachchan was "critically ill" and "no more". Justice C Hari Shankar asserted that every child is entitled to be treated with honour and respect, and the dissemination of misleading information about a child's health was "completely intolerable in law".
In the interim order, the court instructed Google to inform the plaintiff about the details of the uploaders in question. Additionally, it clarified that similar videos, whenever brought to Google's notice, must also be taken down. The court ordered "Defendants 1 to 9 (YouTube channels) are completely restrained from publishing, sharing and disseminating any content on any public platform across the net relating to the state of health or physical condition of the plaintiff". It also stated, "Defendant no. 10 (Google) will immediately delist and deactivate all videos (mentioned in the plea)".
'Morbid perversity'
The court observed that spreading misinformation about a child of tender age reflects "morbid perversity" and "complete apathy in the interests of the child". Furthermore, the court asked Google to file a response stating in detail its policy on dealing with such objectionable content on its YouTube platform, in view of intermediary rules. It directed the Centre to block access to the content in question, and stated that Google was duty-bound to follow the legal framework for intermediaries.
With agency inputs