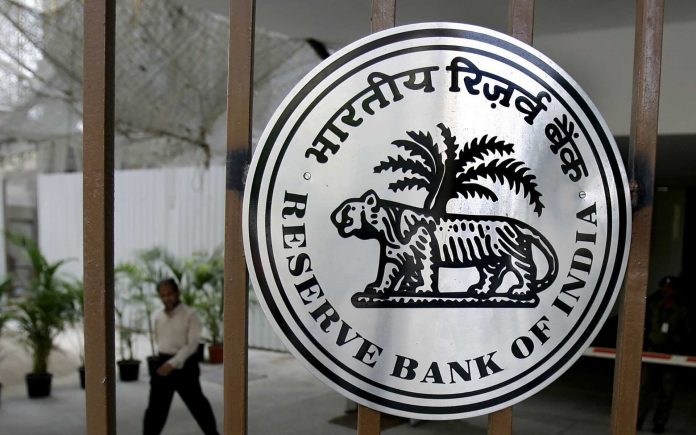 Pakistan expels Indian envoy, suspends trade over Article 370 repeal
Pakistan has expelled Indian envoy in Islamabad, according to a news agency AFP. As per news reports, the government of Pakistan decided not to send its High Commissioner-designate to India, who was to take charge later this month. An ANI tweet said it may also ask Indian High Commissioner to Pakistan Ajay Bisaria to leave the country. The move came two days after India revoked the special status of Jammu and Kashmir given under Article 370.
Admitting slowdown, RBI lowers growth forecast to 6.9%
With the headwinds to growth rising from all around, Reserve Bank of India governor Shaktikanta Das on Wednesday (August 7) admitted that the economy is in a slowdown mode, but termed it as cyclical and not structural one, and exuded confidence that growth will pick up fast. The admission of the rising headwinds to growth led the monetary authority to slash the lending rates by an unprecedented 35 bps to 5.40 per cent in the fourth successive rate reductions since he assumed power in December.
Govt can't cage us, say 'outraged' Kashmiris outside state
The Narendra Modi government has scrapped the special status under Article 370 of the Constitution which has been one of BJP's pet issues repeated in their manifestos. Though it has been hailed as a bold decision, some are calling it a mockery of democracy. Before the Parliament revoked the special status of Jammu and Kashmir, there was a complete shut down in the state. For Kashmiris outside, all the news that trickled in triggered outrage and confusion. "The Modi government cannot cage Kashmiris in their own homeland. There is a blackout in Kashmir," said Zakir Ayub, a Kashmiri student based in Delhi.
Last rites of Sushma Swaraj performed with full state honours
The mortal remains of former external affairs minister Sushma Swaraj were consigned to flames on Wednesday (August 7) at the Lodhi Road crematorium here. Hundreds of people, including Prime Minister Narendra Modi, BJP president Amit Shah, and veteran party leader LK Advani bade her farewell. Swaraj, who also served as the Leader of Opposition and chief minister of Delhi, was given full state honours after which her body was cremated in the electric crematorium.
Ayodhya: SC asks Hindu body for revenue records, oral evidence
The Supreme Court Wednesday asked a Hindu body as to whether it has got any revenue records and oral evidence to establish its possession over the Ram Janmabhoomi-Babri Masjid disputed site in Ayodhya. A five judge Constitution bench headed by Chief Justice Ranjan Gogoi asked senior advocate Sushil Jain, representing Nirmohi Akhara, that since it was now dealing with the issue of possession, the Hindu body will have to 'establish' its case.
J&K Governor Satya Pal Malik reviews law and order situation in state
Jammu and Kashmir Governor Satya Pal Malik on Wednesday (August 7) reviewed the law and order scenario in the state and was informed that the overall situation was satisfactory. In a meeting at the Raj Bhawan, the governor reviewed the law and order situation following the abrogation of provisions of Article 370 and proposed bifurcation of the state into two union territories, a Raj Bhawan spokesperson said. He said that emergency services in hospitals were functioning, people were seen in markets buying daily provisions and electricity and water supply was also satisfactory.
Best Rajya Sabha session in 17 years, 32 bills cleared: Venkaiah Naidu
The Rajya Sabha set a "new normal" in its "highly productive" 249th session, which was the best in 17 years with extended sittings and record number of bills cleared, Chairman Venkaiah Naidu said on Wednesday (August 7). A total of 32 bills were cleared in 35 sittings. "I am glad that my optimism has come true during this session. With great pleasure, I have a turn around story to report to all of you and the people of the country who have been patiently waiting for such a turn around in the form of a functional House breaking from the disruptive past," the chairman said.
DMK takes out peace rally to observe Karunanidhi's first death anniversary
Hundreds of DMK workers led by party's chief MK Stalin assembled at the memorial of former chief minister M Karunanidhi on Marina beach on Wednesday (August 7) to pay floral tributes to the leader on his first death anniversary. DMK workers led by Stalin, party's treasurer Durai Murugan, principal secretary TR Baalu, organising secretary RS Bharathi and women wing secretary Kanimozhi took out a peace rally from Walajah road which culminated at the  memorial. After paying tribute to their father, Stalin and Kanimozhi planted sapling on the premises of the memorial to observe the first death anniversary.