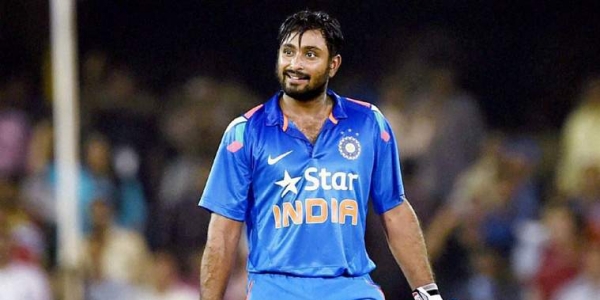 Jet Airways suspends operations
Cash-strapped Jet Airways has decided to suspend all its operations from Wednesday (April 17) night after the consortium of lenders led by State Bank of India, turned down its request for emergency funds, said an NDTV report. The airline owes ₹8,000 crore to lessors, pilots and oil companies. The airline had sought emergency funds worth ₹1500 crore from the banks' consortium. The National Aviators Guild, the pilots' organisation of the airline, had announced a strike recently but went back on it after the Prime Minister's office asked the banks to expedite the cash infusion process. SBI sources had earlier stated that the consortium banks were not on consensus regarding the lending as the airline management was yet to come up with a 'money utilisation plan.'
Pant, Rayudu named India's standbys for World Cup
Young wicket-keeper Rishabh Pant and veteran batsman Ambati Rayudu were on April 17 named among the standbys for India's World Cup squad, reigniting their dashed hopes of making the trip to the UK in case an injury setback hits the side. Speedster Navdeep Saini also found a place in the list of three back-ups for the mega-event starting on May 30. Pant and Rayudu's exclusion from the squad of 15 had created quite a stir on April 15. While Sunil Gavaskar called Pant's omission surprising, the snub to Rayudu was questioned by Gautam Gambhir.
UNESCO experts offer to chip in for Notre Dame repair
After a devastating inferno demolished two-thirds of the medieval roof of Notre Dame Cathedral in Paris, UN cultural experts have offered their help in rebuilding the iconic structure, said UNESCO World Heritage Centre Director Mechtild Rössler. Rössler said a team of UNESCO experts is on hand to investigate the stability of the stonework and potential damage to stained glass windows, echoing a statement by the UNESCO director-general, Audrey Azoulay, in which she announced that a rapid damage assessment would be carried out as soon as possible with the authorities. The Cathedral is part of the World Heritage site officially known as Paris, Banks of the Seine, inscribed on the World Heritage List, in 1991.
Prateik Babbar to play antagonist in Rajinikanth's 'Darbar'
Actor Prateik Babbar will be playing the villain in Rajinikanth's next 'Darbar'. The project that will be directed by AR Murugadoss, will feature Rajinikanth as a cop after 25 years. It is the first time that Prateik is working with the superstar and the filmmaker. "It is such a dream come true to have bagged this project in such little time. This year is looking very positive for me and Sanya (his wife) has been such a great influence on my life professionally and personally," the actor said in a statement. "I can't wait to commence shooting with Rajinikanth sir and AR Murugadoss sir this week and create some magic," he added. The project, which was tentatively titled 'Thalaivar 167', also features Nayanthara as the female lead.
Google blocks access to TikTok in India, says report
A news report in Reuters said Google had blocked access to the TikTok app in India to comply with a Madras High Court's directive to prohibit its downloads. In its April 3 order, the Madras High Court said it was evident from media reports that pornography and inappropriate content were made available through such mobile applications. It had also directed the media not to telecast video clips made with TikTok. The government on April 15 had asked tech giants Google and Apple to comply with the Madras High Court's order. Sources said instructions in this regard were sent to the two American companies on April 15 after the Supreme Court refused to stay the April 3 order of the Madras High Court. On April 15, the Supreme Court said the ban directive was just an interim order and that the high court is scheduled to hear the matter on April 16. The app, which is owned by Chinese company ByteDance, allows users to create short videos and then share them.
CBSE drops five social science chapters from class 10 course
The Central Board of Secondary Education (CBSE) has decided to drop five social science chapters from class 10 syllabus from this academic session, according to the new curriculum. The dropped chapters, including three on political studies and two on environment, will only be part of internal assessment, but not the final board exam. The chapters are — Challenges to Democracy, Democracy and Diversity, Political Struggles and Movements, Forest and Wildlife and Water Resources. "The chapter will be assessed in the periodic tests, but will not be evaluated in the board examination," the brief attached with the syllabus sent to schools read. The board had last month issued a circular to schools, saying it wanted to align its assessment patterns with future needs as the Ministry of Human Resource Development has decided to participate in the Programme for International Student Assessment (PISA) in 2021.
Telangana to add 1,000 MW solar power capacity in 6-8 months
Telangana will add another 1,000 MW of solar energy capacity in next six to eight months taking the total installed capacity to over 4,500 MW in solar power segment, a senior official said on April 17. Telangana stands at second position with a generation capacity of over 3,500 MW commissioned through solar energy. Another 1,000 MW are in the pipeline which will be commissioned likely in the next six to eight months, Telangana State Renewable Energy Development Corporation Ltd (TSREDCO) vice-chairman and managing director N Janaiah said. Telangana has a vast solar potential estimated at 20. 41 GW and a wind energy potential of 4.2 GW. Telangana has a total installed capacity of 4,036 MW renewable energy power including solar energy (ground mount) at 3,583 MW and wind energy of 128 MW besides contribution from other renewable energy sources, Janaiah told reporters here on the sidelines of an event to announce RenewX-2019, a Renewable Energy trade expo.
5 million men lost jobs between 2016-2018
Employment opportunities declined and five million people lost their jobs between 2016 and 2018, according to a report released by the city-based Azim Premji University.The decline in job opportunities coincided with demonetisation in November 2016, although no direct causal relationship can be established based only on these trends, the State of Working India-2019 (SWI) report said. Accounting for the increase in working-age population, the decline in the workforce participation rate (WPR) amounts to a net loss of 5 million jobs during this period (2016-2018).
"Recall that this analysis applies to men only. When we take women into account, the number of jobs lost will be higher," the report released on April 16 read. Underlining that the last three years were one of great turmoils in the Indian labour market as well as in the system of labour statistics, the report pointed out that unemployment rose steadily post 2011. It found that the higher educated and the young were vastly over represented among the unemployed.
Gehlot attributes Kovind's nomination to caste, then backtracks
Rajasthan Chief Minister Ashok Gehlot on April 17 suggested that the NDA picked Ram Nath Kovind over LK Advani as its nominee for the President's post because of his caste, prompting a sharp response from the BJP. Under flak, Gehlot later tweeted that he was misquoted and said he has the greatest regard for President Kovind. At a press conference in Jaipur, Gehlot had linked Kovind's appointment as President to the Gujarat polls. "People even say that Ram Nath Kovind was made president considering Gujarat assembly elections in 2017," Gehlot said. "I was reading an article. He (Prime Minister Narendra Modi) was afraid that he was not going to form the government in Gujarat. BJP chief Amit Shah might have given him the suggestion after which it was decided to make Ram Nath Kovind the President," the Congress leader said.