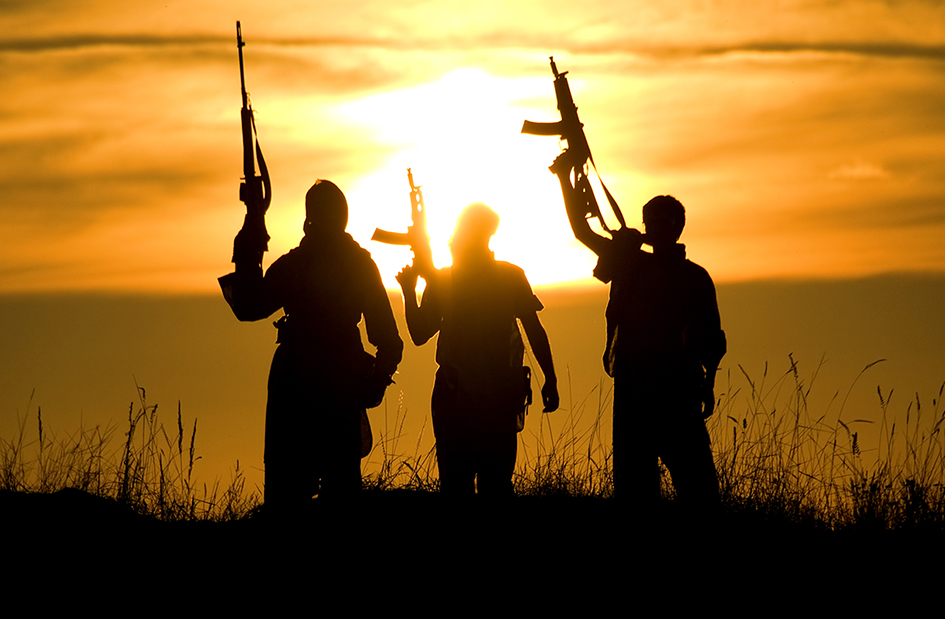 Daily wrap: JeM chief named 'global terrorist,' India may stop oil imports from Iran
UN designates Jaish-e-Mohammed chief Masood Azhar as global terrorist
In a major diplomatic win for India, the United Nations on Wednesday designated Pakistan-based Jaish-e-Mohammed chief Masood Azhar as a 'global terrorist' after China lifted its hold on a proposal to blacklist him. A UNSC designation will subject Azhar to an assets freeze, travel ban and an arms embargo. China removed its hold on the proposal, which was moved by France, UK and the US in the Security Council's 1267 Al Qaeda Sanctions Committee in February just days after the deadly Pulwama terror attack carried out by the Pakistan-based terror outfit JeM.
Sanctions on Iran: Trump diktat challenges Indian sovereignty
The United States' deadline for at least five countries, including India, to stop importing oil from Iran is ending on May 2. Three other countries — Italy, Greece and Taiwan — stopped their Iran oil imports in November. For India, which had been granted a waiver from the earlier deadline, the situation borders on trouble as it imports at least 10 per cent crude from Iran which is cheap and preferred by refiners. Iraq and Saudi Arabia, since the US sanctions came into force in 2015, have replaced Iran as the top suppliers to India.India has not officially reacted to the deadline but External Affairs Minister Sushma Swaraj is attempting to stave off the deadline by appealing to Washington on the grounds that general elections are on.
Delhi HC sends notice to Jet Airways on refund, alternative flights to passengers
The Delhi High Court on Wednesday (May 1) issued notice to Jet Airways on a plea seeking direction to the Civil Aviation Ministry and the DGCA to ensure refunds or provide alternative travel mode for passengers who have booked tickets with the airlines which has temporarily suspended all its flights. The high court said it will hear the matter after summer vacation and posted the matter for July 16. The court's directions came on a plea, filed by activist Bejon Kumar Misra, which had said that the sudden suspension of air services of Jet Airways has resulted in a major crisis for passengers who were not informed about it earlier.
Heat wave sweeps central, west India as mercury soars above 47 degrees Celsius
The India Meteorological Department (IMD) on April 30 issued a 'red alert'- the highest warning level – as temperatures soared beyond 47 degrees Celsius in parts of Maharashtra's Vidharbha and central India, IANS reported. The alert will remain in place till May 1, according to IMD deputy director-general ML Sahu. The IMD website on May 1 said that heat wave conditions will prevail in isolated pockets of Vidarbha. Heat wave conditions have been continuing over Vidharba, parts of Uttar Pradesh, Saurashtra, Kutch and Marathwada. Khargone in West Madhya Pradesh recorded the highest temperature of 47.4 degrees on April 29, said a report.
Quoting Lanka, Shiv Sena demands ban on burqa; NDA ally RPI disagrees
Close on the heels of Sri Lanka imposing a blanket ban on anything that covers the face including burqas, niqabs, helmets and masks, the Shiv Sena on Wednesday (May 1) asked Prime Minister Narendra Modi to emulate the move in India to prevent terror attacks. In the latest editorial of 'Saamana', its mouthpiece the party has welcomed the move by Sri Lanka. The Sena's proposal, however, was rejected by another NDA ally, Union minister Ramdas Athawale of the Republican Party of India, who said burqa should not be banned as it forms part of the country's tradition. The Sena has also cited the examples of France, Australia and Britain where covering of face has been banned by their respective governments. On April 29, the Hindu Sena, a right-wing fringe group made a similar request to the Home Ministry through a letter.
Fani: Odisha on high alert; schools, colleges shut; NDRF, navy on standby
Coastal Odisha has been put on high alert with cyclone Fani intensifying into an "extremely severe cyclonic storm," according to an Indian Meteorological Department (IMD) release on late Tuesday (April 30) night. IMD has issued a 'yellow warning' for Odisha coast, predicting heavy to very heavy rains at places such as Boudh, Kalahandi, Sambalpur, Deogarh and Sundargarh says a report.
Saina crashes out of NZ Open after shocking loss to world no 212
India's Saina Nehwal suffered a shocking first round loss to world number 212 Wang Zhiyi of China to exit the New Zealand Open on Wednesday (May 1). The 29-year-old Olympic bronze medalist and world number nine lost 16-21 23-21 4-21 to her 19-year-old opponent in the women's singles match that lasted one hour and seven minutes.
Terror groups may be recruiting more women to wage jihad: Study
Terror groups may be increasingly recruiting women, data from the first large-scale research project evaluating the characteristics of women involved in jihadism-inspired terrorism has found, days after Sri Lanka witnessed the country's worst terror attack. A woman was part of the nine suicide bombers in Sri Lanka on Easter Sunday and intelligence officials say more women posing as devotees were planning to carry our terror attacks on Buddhist temples in the island nation. A study published on Monday by the North Carolina State University in the US found significant differences between men and women in both their backgrounds and their roles within terrorist groups.