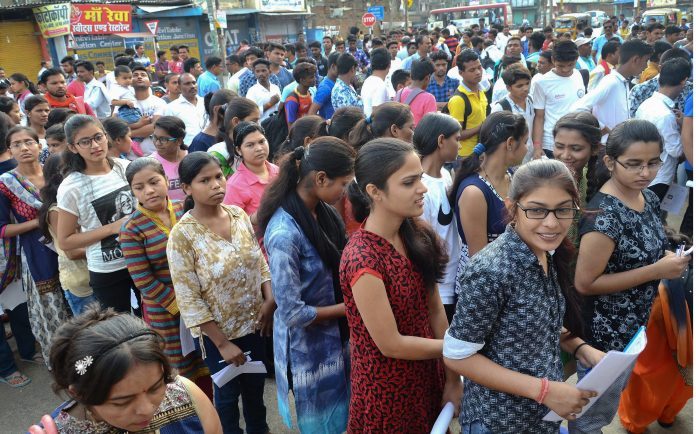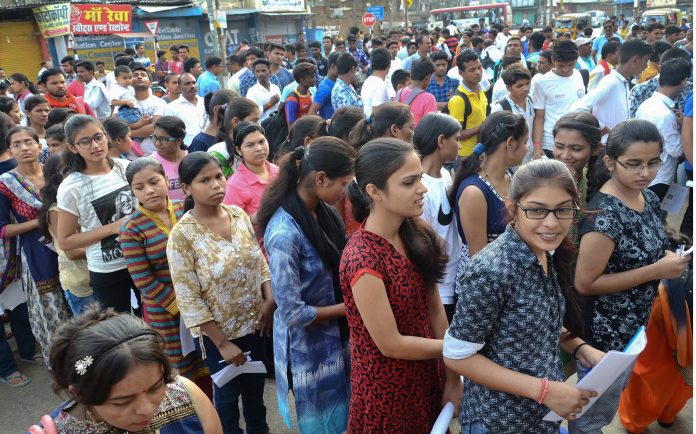 The return of Amit Shah and rise of a new power centre in Modi 2.0
Prime Minister Narendra Modi in his second term has not only appointed a powerful new Home Minister, but also a probable successor to his 'throne' – Amit Anilchandra Shah. When Amit Shah took over as Home Minister on May 30, it was clear to everyone that he is being anointed formally as No.2 in the government after successfully helming the BJP as its head. But what has surprised everyone is the sweeping powers he would now enjoy leading to conclusions that after the Prime Minister's Office, the Home Minister would be the holding the most powerful office in the nation.
Jagan eyes TDP office as regional parties lobby for prime space on Parliament campus
With as many as 35 regional parties lobbying to bag prime spaces for their offices on the Parliament premises, foremost in the race is YSR Congress and Andhra Pradesh Chief Minister Jagan Mohan Reddy, who is eying the office of Chandrababu Naidu's Telugu Desam Party (TDP). The TDP office, occupied by the party for several years is spacious, and Jagan has already spoken to Parliamentary Affairs Minister Prahlad Joshi about his desire to acquire the space.
Cricket, legacy and where it went wrong
Ever since news broke that Sachin had a baby boy, Arjun, fans have been mounting expectations on him to inherit his father's gift. The pressure and speculation became all the more intense when Arjun was picked by Aakash Tigers in the Mumbai T20 league for ₹5 five lakh recently. Interestingly Sachin Tendulkar was the brand ambassador for this league. Just like how Indian politics is rid with nepotism, so is cricket. Unrealistic expectations are dumped on the sons of famous players irrespective of their individual interests and talents. They are practically forced to try their hand at the sport because of the media limelight and pressure from fans. And if they falter, the media feeds off their failures for juicy headlines.
BJD's Bhartruhari Mahtab likely to be deputy speaker in Lok Sabha
The Biju Janata Dal (BJD) headed by Odisha Chief Minister Naveen Patnaik is being offered the post of deputy speaker in the Lok Sabha, sources said. If insiders in the BJP leadership are to be believed, Union home minister Amit Shah is said to have told Patnaik that Prime Minister Narendra Modi is keen to offer the post of deputy speaker of Lok Sabha to a member from the BJD.
Also read: The Macbethian fate that awaits Bihar's Nitish Kumar
You'll be destroyed if you mess with us: Mamata's message to rivals on Eid
A message on religious fraternity and a sharp reminder of her strength in the state — West Bengal Chief Minister Mamata Banerjee's speech was a blend of everything that she could use to take on her political rival the BJP, which has finally given the CM a reason to worry about. Speaking at an Eid celebration in the state capital on Wednesday (June 5), Mamata said in Hindi that whoever tries to take her on will be 'shattered to pieces'. "Jo humse takrayega who choor choor ho jayega," she said.
NEET: TN misses entry to top 50 list, but state performs well overall
National Testing Agency (NTA) declared the National Eligibility cum Entrance Test (NEET) results on Tuesday at 1 pm. Students from Tamil Nadu missed securing a place in the top 50 of the All India Rank (AIR). But K Shruthi from Tamil Nadu, who secured 685 marks, managed to get the 10th place in the list of 20 female toppers. Under the physically challenged category, Tamil Nadu's Karvanna Prabhu secured 572 marks and got fifth position in the all-India level. According to the AIR, Shruthi holds the 57th rank. Though the over-all performance of Tamil Nadu students has gotten better, it is still a moment of disappointment as no one from the state could not enter the top 50 in the rankings.
The anatomy of Nipah virus 2.0 — the Kerala battle
The Nipah outbreak a year ago in Kozhikode was pretty scary for Kerala, with 17 deaths attributed to the deadly virus. As we look back at the mishaps that followed, the natural disaster, followed by the man-made one, in retrospect, it was almost as if the virus was the harbinger of bad omen for the people of Kerala. Today, as the state government tries to play down the fresh outbreak of the virus by categorising it under the multiple labels of nothing to be alarmed about, under control and do not hit the panic button, one cannot blame the public at large for taking these advisories with a pinch of salt. Already, one case has been confirmed in Ernakulam district, and as many as 311 people who came into contact with him have been quarantined. Not without reason, as four who were in close contact with him have started showing symptoms.
EPS bats for Tamil in other states. Deletes tweet after row on 'U-turn'
Tamil Nadu Chief Minister Edappadi K. Palaniswami on Wednesday (June 5) tweeted urging Prime Minister Narendra Modi to include Tamil as an optional language for study in other states. But, he deleted the tweet after it triggered a controversy with several netizens questioning his 'U-turn' on the three language formula. This comes days after the Centre revised a draft National Education Policy facing backlash from Tamil Nadu for allegedly trying to impose Hindi on non-Hindi-speaking states.
Gandhi, TN state logo feature on Swachh Bharat tiles in UP; officials suspended
In a bizarre incident, photos of Mahatma Gandhi and the official Tamil Nadu state symbol were found plastered on the tiles installed in toilets built under the Swachh Bharat Abhiyan, in Uttar Pradesh's Bulandshahr. The incident has been criticised by people from all walks of life. According to ANI reports, the district administration has suspended an official after the matter was brought to their notice on Monday (June 3).