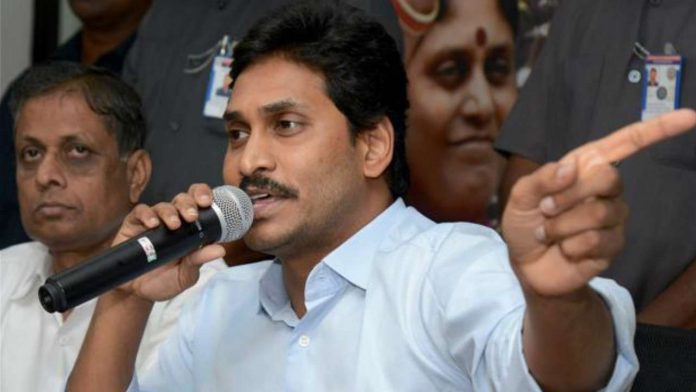 I-PAC: The real architect behind Jagan's stupendous victory in Andhra
YS Jagan Mohan Reddy was the architect and face of YSR Congress Party's landslide victory in Andhra Pradesh polls but it was two years of meticulous planning of strategies, their effective implementation on the ground, and capturing the imagination of voters that won the battle for the party. Heading this effort was Indian-Political Action Committee (I-PAC), the brain child of Prashant Kishor, the political strategist who designed the campaign for Narendra Modi in 2014 and redefined how elections campaigns will be run in the country. The campaign for YSRCP was the fourth by I-PAC. Kishor formed the Citizens for Accountable Governance, which ran Modi's campaign in 2014. This was followed by two more successful campaigns — in Bihar for Nitish Kumar and in Punjab for Amarinder Singh. However, the campaign for the Congress in Uttar Pradesh in 2017 ended abruptly as the party refused to rope in Priyanka Gandhi to head it.
Half of Andhra Pradesh MLAs face criminal cases
More than half of the newly-elected legislators in the 175-member Andhra Pradesh Assembly have criminal cases against them. To be precise, 96 MLAs, accounting to 55 per cent of the Assembly strength, have declared that they have criminal cases registered against them. Of them, 86 (57 per cent of their strength) belong to the YSR Congress Party headed by YS Jagan Mohan Reddy, who himself is facing a string of cases pertaining to the alleged illegal assets.
Drought worsens in Karnataka as pre-monsoon rains play truant
The water scarcity looms large in Karnataka. The water is scarce for crops, for utility purpose, for drinking, and for generating electricity. Most people depend on water tankers, which exploit ground water source, for their day-to-day activities, while some struggle to get potable water. About 156 taluks of the 176 in Karnataka are drought hit. While 107 taluks face severe drought, about 49 taluks have moderate drought. Over 2,150 villages across the state face drinking water crisis. Even the pre-monsoon rains (between March and May) was in deficit. While North Karnataka and Western Ghats areas witnessed 51% and 47% deficit rains, respectively, between January and May. Coastal areas witnessed 66% deficit rainfall.
Three arrested over killing of Amethi BJP worker
Three suspects have been arrested in connection with the killing of a BJP worker in Uttar Pradesh's Amethi district two days ago, police said on May 27 (Monday). Director General of Police (DGP) OP Singh said there was a local-level political rivalry between the deceased, Surendra Singh, 50, and the father of one of the accused. Amethi Superintendent of Police Rajesh Kumar said those arrested have been identified as Ramchandra, Dharmanath and Naseem, while two were absconding. Singh, a close aide of newly-elected Amethi MP Smriti Irani, was shot when he was sleeping in his house at Baraulia village, 25 km from the district headquarters, on Saturday night. The former village head was referred to a Lucknow hospital, but succumbed to injuries during treatment.
In Tamil Nadu, activists become 'political rowdies' in cops lexicon
In Tamil Nadu, one can be tagged as a 'political rowdy' by the state police if that person dares to raise his voice and demand his rights and fight for the welfare of the people. In a state where several agitations have broken out in the last two years, the police have used the term to portray agitators as law breakers. Although the word political rowdy has no place in official terminology, for the police it is enough to book a case against political activists, raising questions over whether this involves a serious human rights abuse.
Aladdin 2019: Makes you want to rewatch the 1992 version
With Disney digging into its archives and smashing out live action remakes, this past week, the old and beloved classic Aladdin returned to screens. Post the furore over the actors chosen, some audiences were set to receive this one as we do most Disney remakes: with dread. The most noticeable and positive change in this direction is that Princess Jasmine is much more a part of the story than Disney's 1992 'Aladdin'. Along with wanting to see the world, she has an unrelenting ambition to rule Agrabah as the first female Sultan of the city, and is fully confident that she is capable of it.
BIMSTEC leaders invited for Modi's swearing-in on May 30
India has invited the leaders of BIMSTEC countries, Kyrgyzstan President and Mauritian premier for Narendra Modi's swearing-in as Prime Minister on May 30, the Ministry of External Affairs said on Monday (May 27). President Ram Nath Kovind will administer the oath of office and secrecy to Modi and other members of the Union Council of Ministers during a ceremony at the Rashtrapati Bhavan at 7 pm on Thursday. The Bay of Bengal Initiative for Multi-Sectoral Technical and Economic Cooperation (BIMSTEC) is a regional grouping comprising Bangladesh, India, Myanmar, Sri Lanka, Thailand, Bhutan and Nepal.
No grand alliance could have countered powerful BJP narrative, says Yechury
The narrative woven by the BJP around Prime Minister Narendra Modi was so powerful that no alliance, however grand, could have demolished it, CPI(M) leader Sitaram Yechury said on Monday (May 27), in a frank acknowledgement of the Opposition's helplessness in the Lok Sabha polls. The Left leader's remarks at a press conference came after his party registered its worst performance ever and managed to bag only three seats — two in Tamil Nadu and one in Kerala — in the recently concluded general elections. Sources said Yechury had offered to resign during a meeting of the party's politburo on May 26-27, but it was rejected.
Arunachal Governor invites Pema Khandu to form government
Arunachal Pradesh Governor Brig (Retd) B D Mishra on May 27 (Monday) invited BJP leader and chief minister-designate Pema Khandu to form the next government in the state, sources in the party said. Khandu, who steered his party to a landslide victory in the Assembly polls and has been elected as the BJP's legislature party leader, and his council of ministers will be administered the oath of office and secrecy at the Raj Bhavan here on May 29, they said.
Rumblings of discontent in Rajasthan govt after Rahul rebukes CM Gehlot 
After Congress chief Rahul Gandhi gave Rajasthan Chief Minister Ashok Gehlot a tongue-lashing for putting his son above the party, several Rajasthan ministers and MLAs have demanded that accountability be fixed and action taken for the Lok Sabha poll debacle. According to some of the leaders, who attended Saturday's Congress Working Committee meeting, Gandhi did a lot of "plain-speaking" in his surgical analysis of the role of several party leaders while himself offering to quit as the party president.