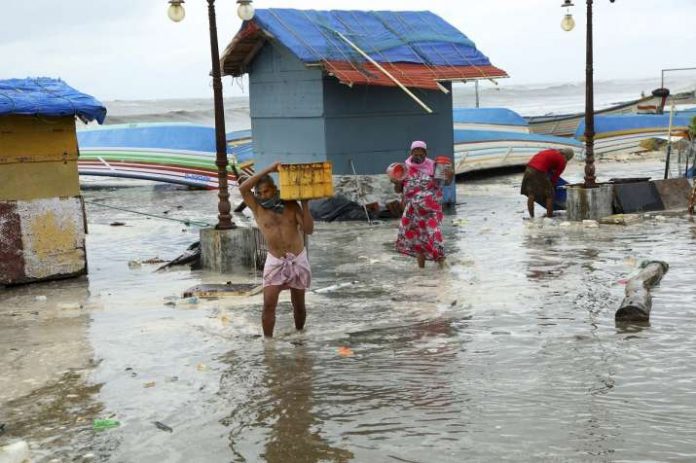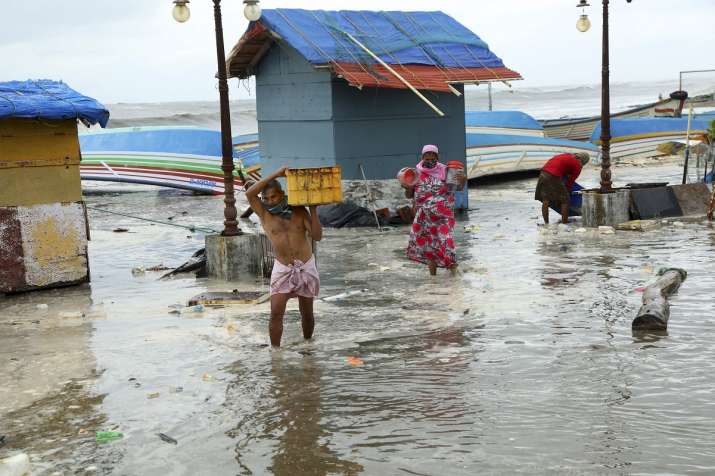 A deep depression over the Bay of Bengal has intensified into a cyclonic storm and is likely to make landfall between Cox's Bazar in Bangladesh and Sittwe in Myanmar, officials said on Thursday.
The cyclone, which Yemen has named Mocha, is expected to bring heavy rains to the Andaman island chain.
With the cyclone expected to cross India's east coast, the National Disaster Response Force (NDRF) has deployed teams in East Midnapore district besides in South 24 Parganas and North 24 Parganas districts in West Bengal.
A Coast Guard relief team has also been readied for deployment in Odisha and Bengal, officials said in Kolkata.
The West Bengal government also told its officials in the coastal districts to be on high alert.
Saturday peak
At 8.30 am on Thursday, the cyclonic storm was about 510 km southwest of Port Blair, according to the India Meteorological Department (IMD). It is likely to turn into a severe cyclonic storm by Thursday night.
"It will reach its peak intensity on the evening of May 13," the IMD said, before weakening the next morning.
The cyclone will have a maximum sustained wind speed of 120-130 kmph, gusting to 145 kmph, while crossing southeast Bangladesh and north Myanmar coasts, the IMD said.
(With Agency inputs)