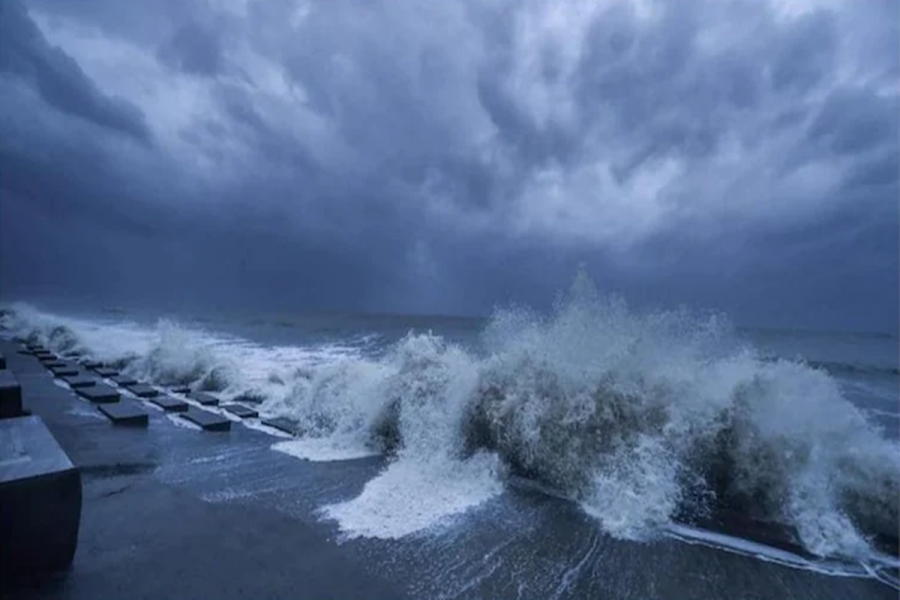 The cyclone that is brewing in the Bay of Bengal is likely to intensify into a very severe storm by Friday (May 12) with winds reaching up to 13 kmph, the India Meteorological Department has said.
The weather department said the cyclone after assuming the form of a severe storm is likely to move towards the Bangladesh-Myanmar coast later this week.
The low pressure area is expected to concentrate into a depression by Tuesday (May 9) evening and then intensify into a cyclonic storm the next day (May 10), IMD Director Mrutyunjay Mohapatra told reporters.
Also read: Cyclone Mocha | Cyclonic circulation may turn into depression on May 9: IMD
Details of the cyclone's possible landfall have not been revealed yet. Mohapatra said it can be ascertained only after the low pressure area intensifies into a depression.
"We have issued a subjective statement for now, but the specifics will be made available soon as the models provide a clearer picture within a five-day forecast period," he said.
The IMD Director has asked fishermen, ships, trawlers and small boats not to venture into the south-east Bay of Bengal and urged those in the region to return to the coast.
The cyclone will be named Mocha (Mokha), a name suggested by Yemen after the Red Sea port city, which is known to have introduced coffee to the world over 500 years ago.
"The cyclonic storm will move initially north-northwest to central Bay of Bengal till May 11 and then re-curve and move north-northeast towards Bangladesh-Myanmar coast," Mohapatra said. He said squally wind speed reaching 50-60 kmph gusting to 70 kmph is likely over southeast Bay of Bengal, Andaman and Nicobar Islands and adjoining Andaman Sea on Tuesday.
The department said Andaman and Nicobar islands are expected to receive heavy rainfall on Tuesday under the influence of the weather system.
The weather office has suggested regulation of tourism and offshore activities and shipping near Andaman and Nicobar Islands and over the sea areas of southeast and central Bay of Bengal till Friday.
Also read: Cyclone Mocha | Cyclonic circulation may turn into depression on May 9: IMD
All the eastern states including Odisha and West Bengal have been put on alert ahead of the cyclone.
The cyclone alert comes even as southern Bengal is bracing for a heatwave situation starting Wednesday (May 10). According to an alert issued by the IMD, the mercury is expected to rise under the effect of the north-westerly winds due to the influence of cyclone Mocha.