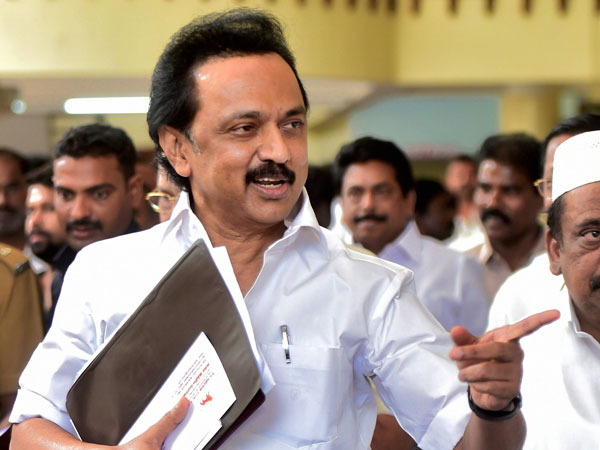 In an all party meeting organised by the Dravida Munnetra Kazhagam (DMK) through video conferencing on April 16,2020, M.K. Stalin, President, DMK, has asked the Tamil Nadu government to provide Rs.1 crore as compensation to the families of those victims who succumbed to the Coronavirus infection.
The party had scheduled a physical meeting on April 15, 2020, but officials denied permission to hold the meeting citing the COVID-19 lockdown. Hence, the party decided to have a virtual meeting. Speaking at the meeting, Stalin has urged the government to provide special incentives for the frontline healthcare workers.
"The Centre without respecting the federal structure, has passed the buck to the states to take care on their own in tackling this pandemic. It has not released the sufficient amount requested by the states. It has also prevented the states to procure drugs and equipments. The state government without showing any opposition to all this, has become a mute spectator. It is condemnable" he said.
During the meeting, various measures were passed, so as to urge the government to take some prompt steps. Some of these included, providing a sum of Rs.5,000 for all ration card holders, punctual procurement of rapid test kits, cancellation of exams for Class 10 students and to declare them promoted.
Even though it was claimed to be held as an all party meeting, only the alliance parties of DMK participated in the discussion.