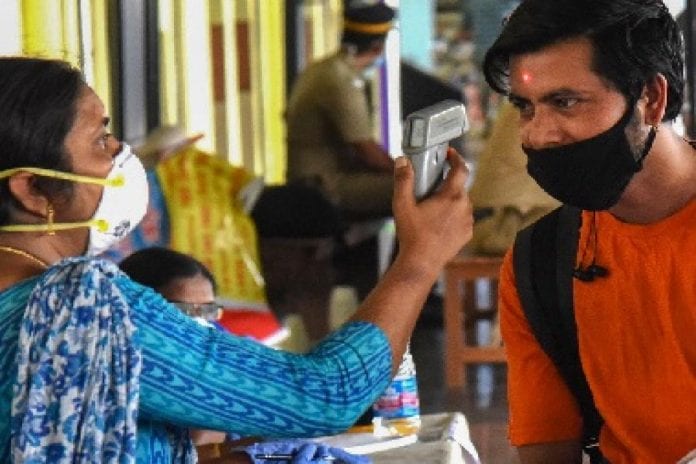 Three friends from Belkuni village in East Burdwan district went to work as labourers in Kerala a few months ago. After the outbreak of COVID-19 in the southern state they returned home earlier this week, only to find they were no longer welcome in their own village.
Some villagers claimed that the trio was infected by coronavirus and hence should not be allowed to stay in the village leading to a heated altercation between their family members and a group of villagers.
As things were getting ugly, somebody from the village informed the police. Soon a police team reached the village and took the three to Kalna sub-divisional hospital where they have now been kept in an isolation ward. Their family members too have been asked to remain in-home quarantine.
Advertisement
A group of villagers are keeping constant vigil to ensure the families adhere to the advisory.
Superintendent of the Kalna hospital Krishna Chandra Garai confirmed the veracity of the incident, but did not want to make any further comment.
A similar case was also reported from Gazole in Malda district. There a youth, who had recently returned from Bengaluru was prevented from entering the village as people suspected him of being infected.
Related news: Kolkata's iconic Coffee House shuts doors for first time in over 60 years due to COVID-19
Later, a team of health department took him to the Malda Medical College and Hospital.
As the detection of coronavirus cases in the state triggered panic, more and more such cases of social isolation by local vigilantes are coming to the fore.
In another case, a resident of Gorahar village in North Dinajpur district was forced to spend a night at an isolation ward of Raiganj Medical College and Hospital because of rumours that he had returned from Delhi with the viral infection.
On Thursday morning, doctors could finally convince the villagers that the youth had no symptom of COVID-19 and that he was not exposed to risk. The youth works in a restaurant near Kolkata and not in Delhi and he had a minor cough.
Earlier this week, passengers of a coach of Chennai-Guwahati Express raised alarm with the railway officials at Andal station when they found a co-passenger coughing. A team of doctor boarded the train and hauled the youth to a hospital in Asansol, only to be released later.
District police claim that they are flooded with frantic calls from residents, seeking protection from their coughing or sneezing neighbours.
An official of the Jalpaiguri Kotwali Police Station said since Wednesday evening they received several complaints seeking action against people suffering from cough and cold. A caller had even sought police help on Wednesday to convince a person with a running nose to go to the hospital, said the police official.
With an estimated 2.20 lakh people (according to 2011 census) annually migrating from West Bengal to other states, particularly to Maharashtra, Delhi, Kerala and Karnataka, for works this local vigilantism is only expected to increase now that many of these migrant labourers are returning home.
Not all are, however, needed to be prodded to throng the hospitals. Hospitals across the state have been witnessing unprecedented rush in the last couple of days as people are rushing to get their swab tested, prompting the state government to issue an appeal not to misconstrue all common cough and cold as COVID-19.