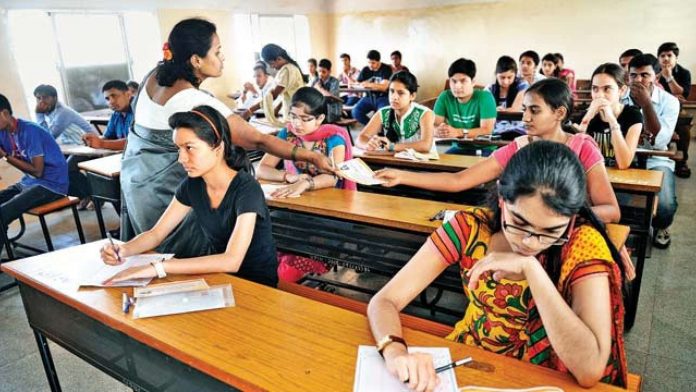 The Congress announced nationwide protests on Friday (August 28) in support of students demanding postponement of NEET-JEE examinations due to the COVID-19 pandemic.
JEE Main is scheduled to be held from September 1-6 while NEET is to be held on September 13.
Congress MP and AICC General Secretary KC Venugopal termed the Centre as "ever insensitive and mindless."
"Lakhs of students and parents from across the country are rightfully agitating and demanding to postpone the JEE-NEET, scheduled to be held in the middle of the ever burgeoning COVID-19 crisis," he said in a statement.
Congress President Sonia Gandhi on Wednesday (August 26) got the support of opposition chief ministers on this issue. The CMs called for a collective fight to oppose Central government's decision to hold the exams. The NSUI is also planning an indefinite hunger strike against this "unilateral move" by the Centre.
The Congress has started an online campaign, 'Speak Up For Student Safety' where videos or posts against this decision will be posted on the party's different social media handles on Facebook, Twitter, Instagram and Youtube among others.
Odisha chief minister Naveen Patnaik on Thursday (August 27) spoke to Prime Minister Narendra Modi over the phone and requested him to postpone NEET and JEE exams in view of Covid-19 pandemic and flood situation in the state.
Related news: Over 150 academicians urge PM not to postpone JEE, NEET
Punjab Chief Minister Captain Amarinder Singh suggested that NEET and JEE can be conducted online.
Meanwhile, Union education minister expressed his disappointment over opposition's stand against the conduct of two important exams, citing future of lakhs of students appearing for the papers.
Over 150 academicians from various universities in India and abroad have also supported holding the examination. They have written to Prime Minister Narendra Modi to extend their support.