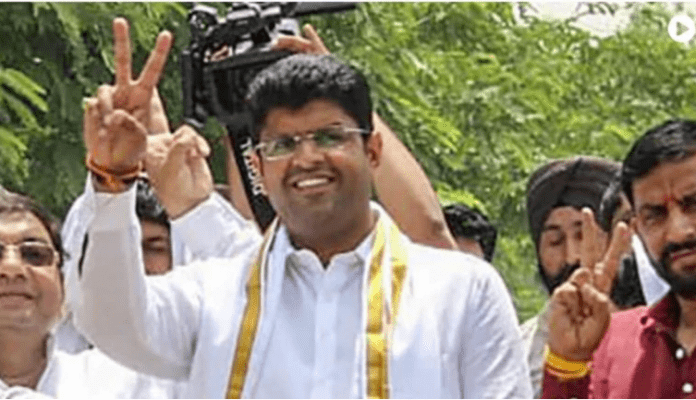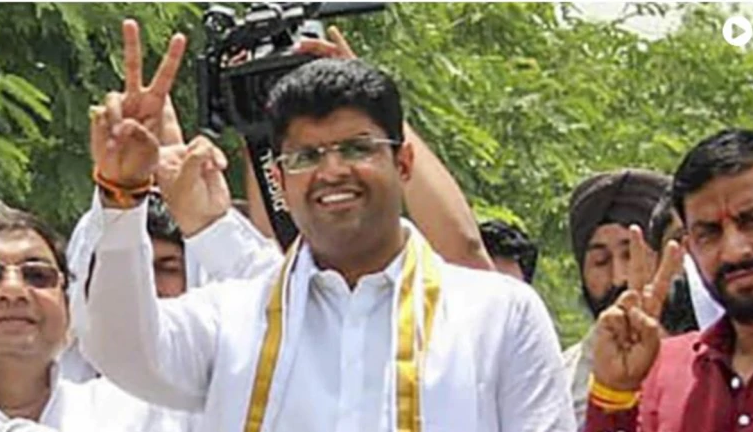 The Congress which is giving the BJP a neck on neck competition in Haryana in poll counting has approached Dushyant Chautala, leader of Jannayak Janata Party (JJP), who is set to play kingmaker, for an alliance if the BJP fails to reach the majority mark, reports suggest.
Chauta, however, while speaking to ANI said that he hasn't had any kind of discussions with the Congress in this regard and any decision will be taken once the results are out.
"I have not had any discussions with anyone. Decision will be taken only after the final numbers are out," ANI quoted him as saying. 
According to latest counting figures the BJP, leading in Haryana with 38 seats is facing stiff competition from the Congress which is leading in 31 seats in the 90-member Assembly. JJP that is leading in 11 seats may take a call on whom to support once the results are in.
NDTV reported that the Congress has already started talks with possible allies to form government in the state. According to the report Congress' Deependra Hooda and Chautala had a meeting on Wednesday evening on the matter.
Earlier in the day, Chautala, had told the media that his party holds the key to the government in the state.
"It is too early to say, but I believe the keys are in the hands of the JJP," NDTV quoted Chautala as saying.
He, however, hasn't made it clear as to whom his party will support in event of a fractured verdict.