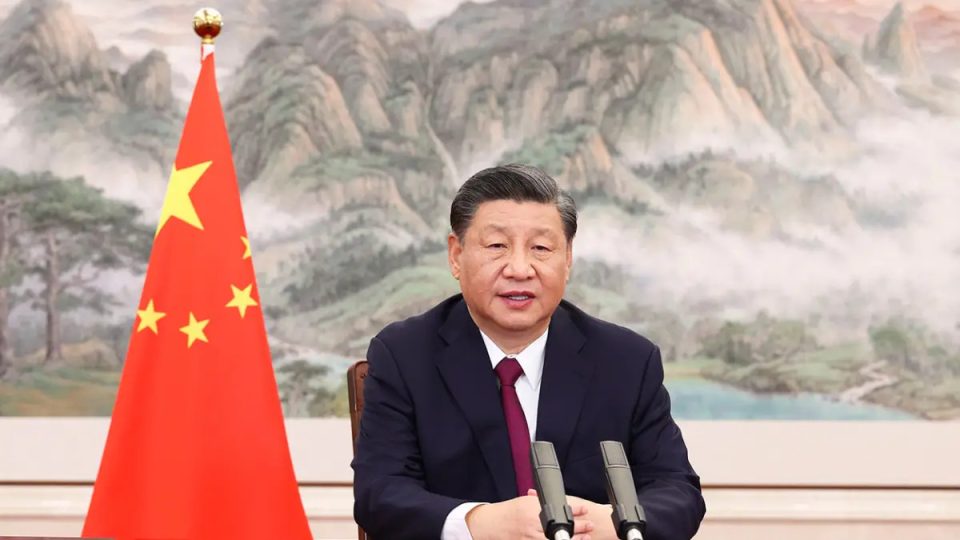 China's Xi Jinping will attend virtual SCO summit hosted by India on July 4
Chinese President Xi Jinping will attend next week's virtual summit of the Shanghai Cooperation Organisation (SCO) being hosted by India, an official announcement in Beijing said on Friday (June 30).
At the invitation of Prime Minister Narendra Modi, President Xi will attend via video conference in Beijing, the 23rd meeting of the Council of Heads meeting of the SCO on July 4 and deliver important remarks, Chinese Foreign Ministry spokesperson Hua Chunying said in a brief press release.
This is the first official announcement about Xi's participation in the SCO summit being hosted by India.
China's Xi to attend, deliver speech at SCO summit via video link – foreign ministry https://t.co/yUn8MtnXOK pic.twitter.com/erDCu47F2D

— Reuters (@Reuters) June 30, 2023
The SCO is an influential economic and security bloc and has emerged as one of the largest trans-regional international organisations.
SCO founded in Shanghai in 2001
The SCO was founded at a summit in Shanghai in 2001 by the presidents of Russia, China, the Kyrgyz Republic, Kazakhstan, Tajikistan, and Uzbekistan. India and Pakistan became its permanent members in 2017.
India holds the rotating presidency of the organisation this year.
Also read: Pak Foreign Minister terms India visit to attend SCO meet as productive
Ahead of the summit to be held for the first time under India's presidency, India on Tuesday inaugurated an exquisitely designed New Delhi Hall at the SCO Secretariat in Beijing.
While the SCO's six founding members, Russia, Kazakhstan, Kyrgyzstan, Tajikistan, and Uzbekistan have their halls highlighting their cultures and unique features, India is the first to add its own.
Jaishankar inaugurates 'New Delhi Hall' in SCO Secretariat, Beijing
Virtually inaugurating the hall, External Affairs Minister S Jaishankar in his address said the New Delhi Hall was conceived to be a mini-India showcasing various facets of Indian culture.
"To make you visualise the depth of India's artistic tradition and cultural identity, the Hall has been designed with exquisite patterns and motifs representing the rich architectural craftsmanship found throughout India," he said.
Also read: India playing world's pharmacy amid COVID-19: Shanghai Cooperation Organisation
Last year, the in-person SCO summit took place in the Uzbek city of Samarkand that was attended by all top leaders of the grouping including Prime Minister Modi, Chinese President Xi, and his Russian counterpart Vladimir Putin.
Theme of the summit
The theme of the summit is Towards a SECURE SCO.
The SECURE acronym was coined by Prime Minister Modi at the 2018 SCO summit and it stands for Security, Economy and Trade, Connectivity, Unity, Respect for Sovereignty and Territorial Integrity, and Environment.
These themes have been highlighted during India's chairmanship of the SCO.
(With agency inputs)